How to create an account
Watch our tutorial or follow the steps below on how to create a GatewayAPI account.
Step 1: Login information
Enter your email address or your telephone number, or use your social logins from Facebook or Google to set up your account.
Note: If you have an existing user at GatewayAPI, you can use it to create a new account. This way, you can access and use multiple accounts with the same user.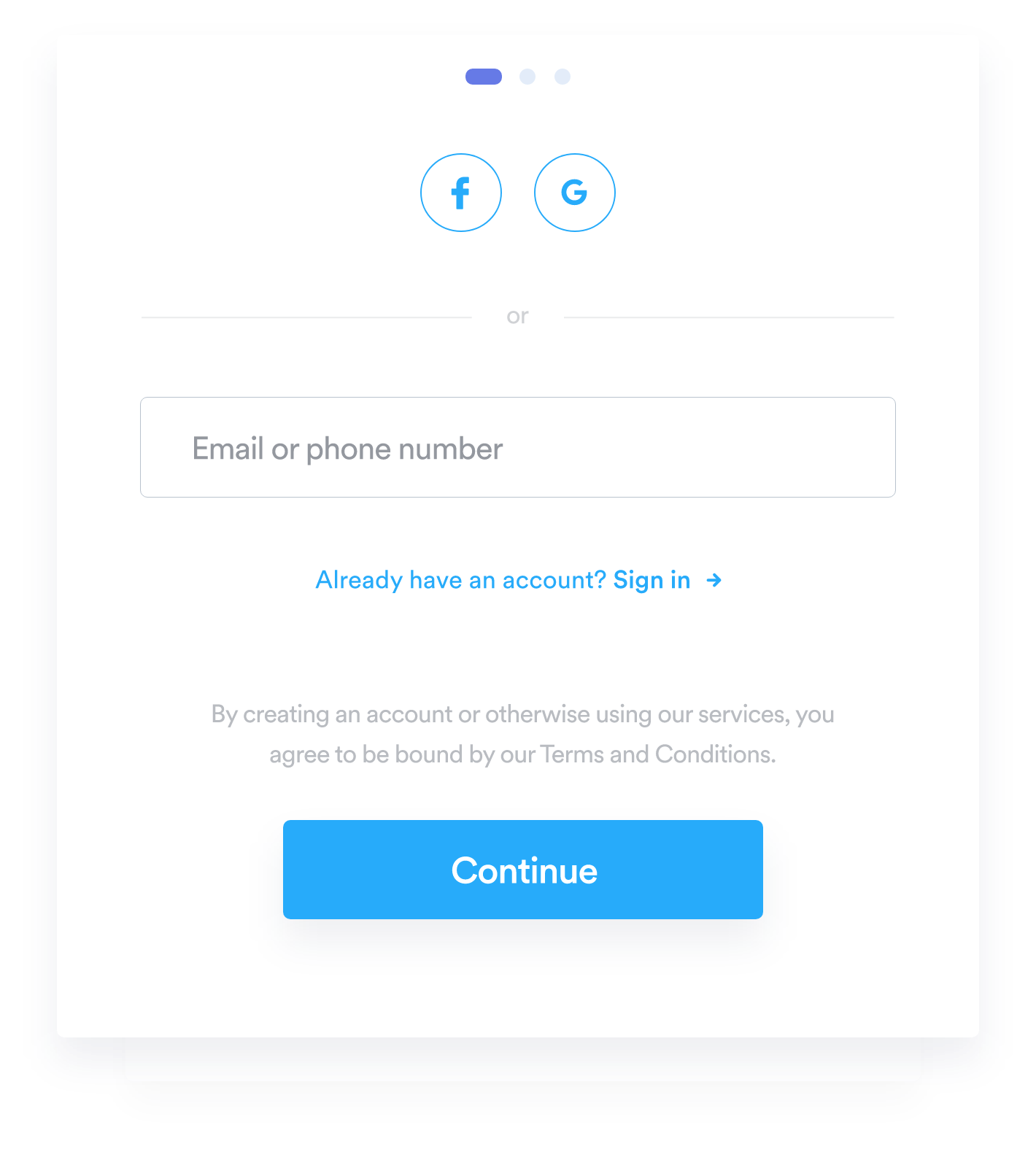 Step 2: Verification code
Enter the six-digit verification code sent to you via email or SMS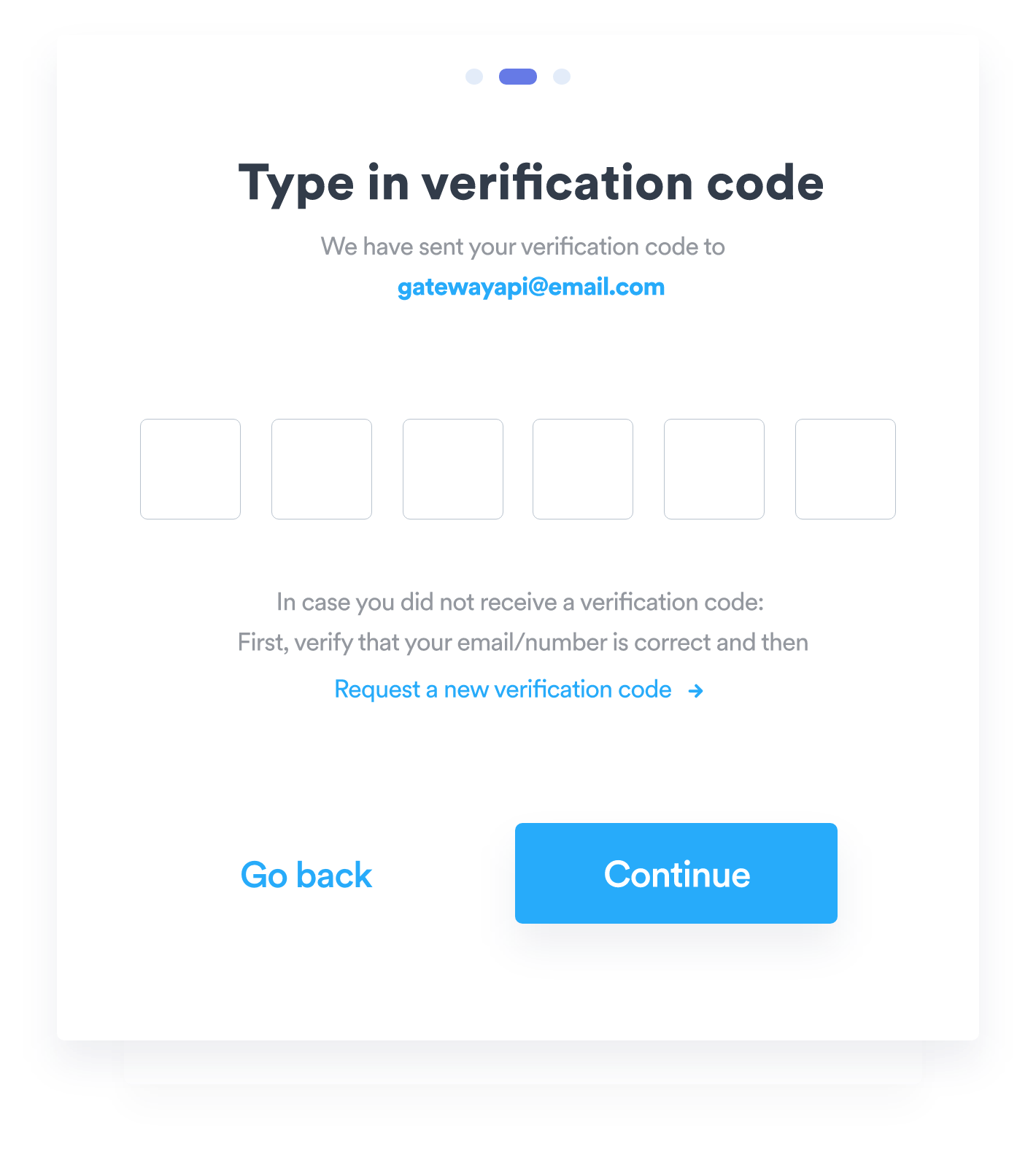 Step 3: Choose a strong password
Enter a strong password. Our system will guide you through this process and indicate whether your password is strong enough.
The key aspects of a strong password are length (the longer the better); a mix of letters (upper and lower case), numbers, and symbols, no ties to your personal information, and no dictionary words.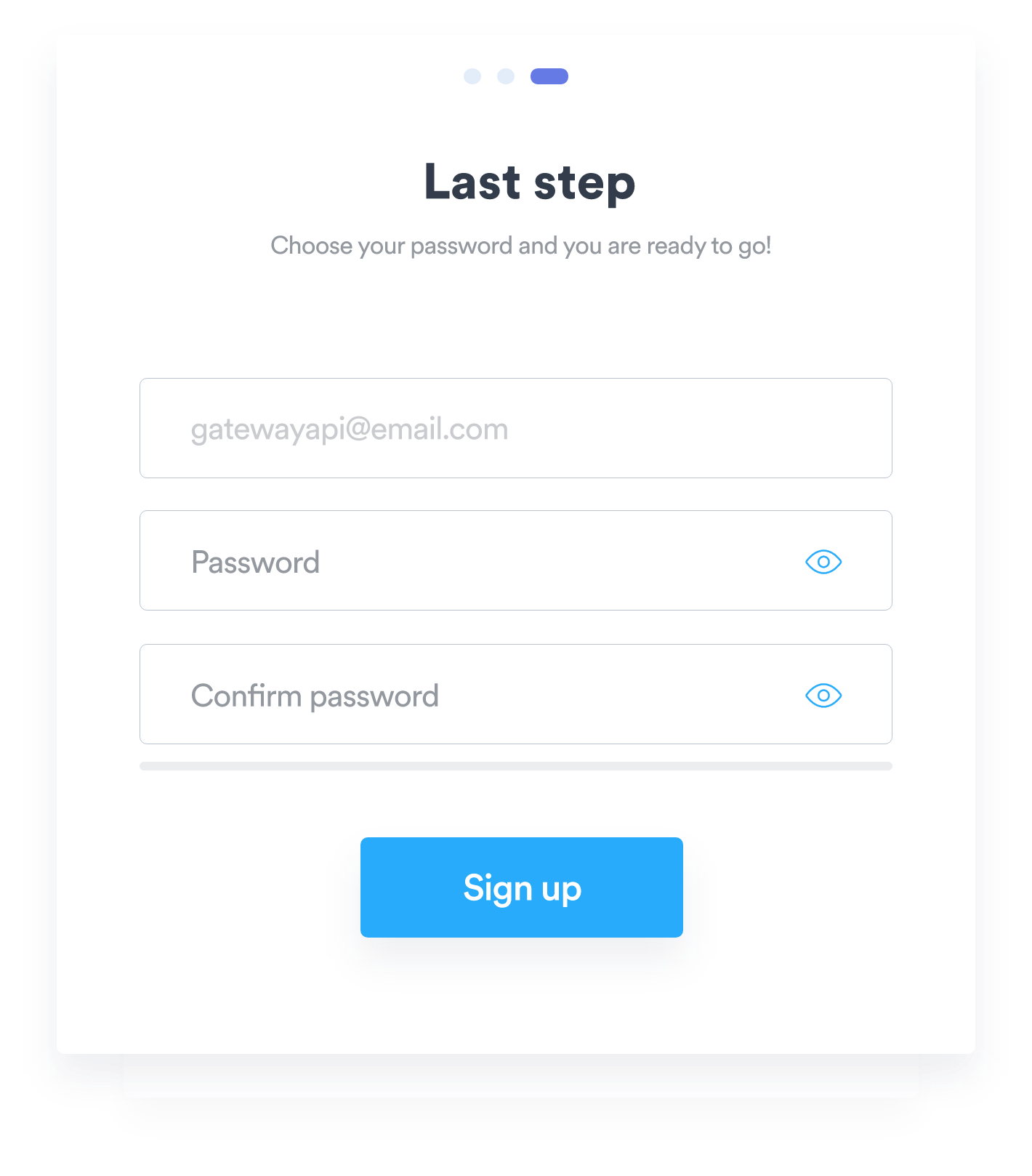 Step 4: Terms and conditions
Read and accept the GatewayAPI terms & conditions.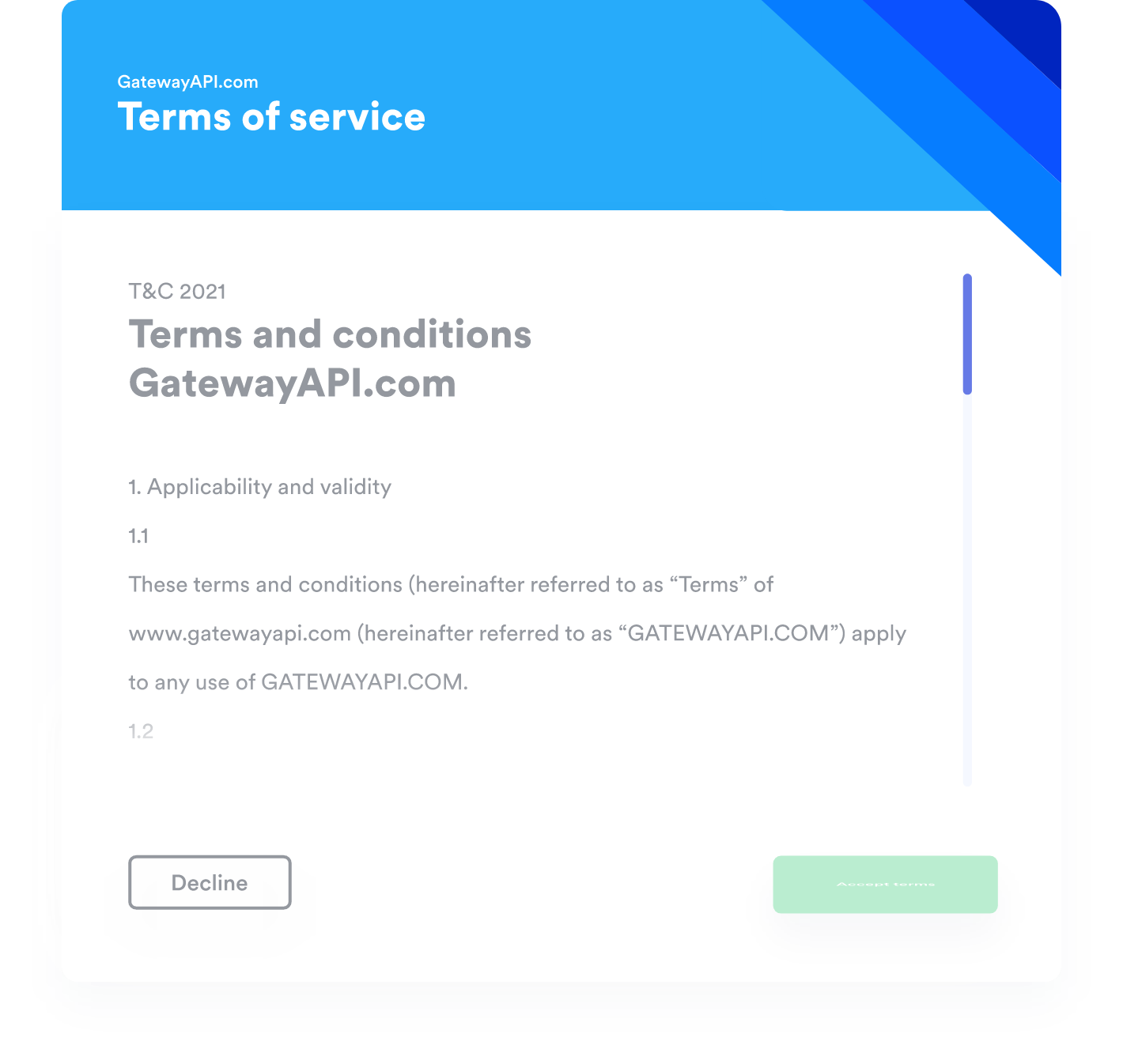 Learn more on our YouTube channel
Go to our YouTube channel to watch videos on everything from setting up GatewayAPI subaccounts to setting up webhooks, Email to SMS etc.
GatewayAPI Youtube channel