GatewayAPI Is Now on Board the RCS Train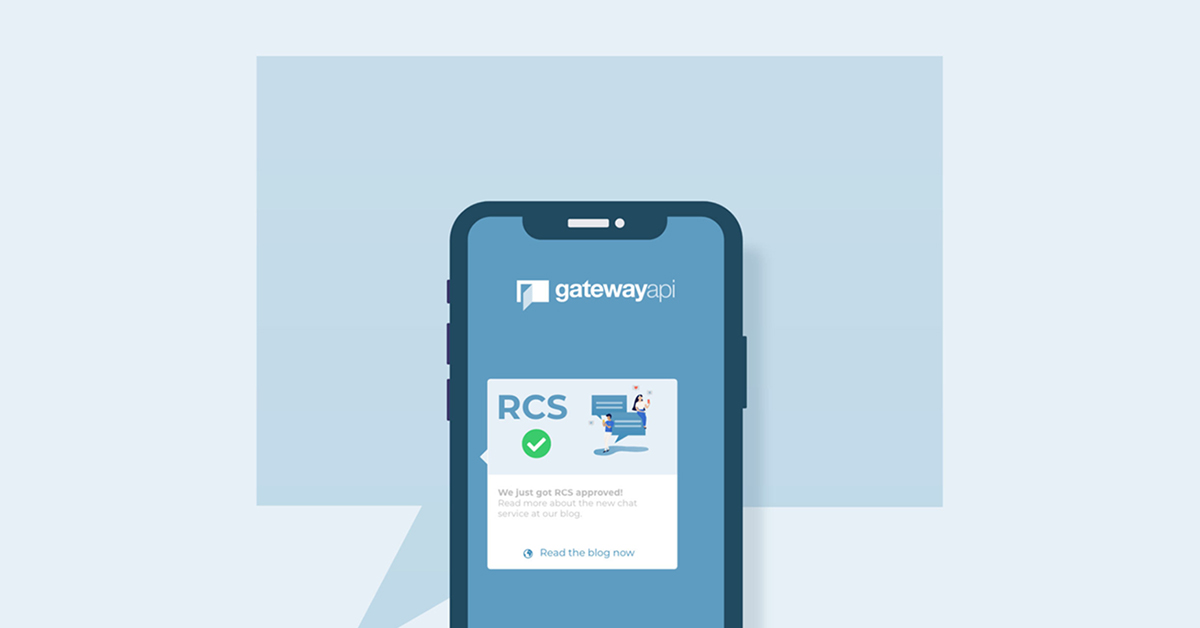 Great news! We have been accepted by Google to participate in their RCS-programme, which is the first step towards being able to offer you this new and exciting technology.
Don't know what RCS is yet? RCS stands for 'Rich Communication Services' and is a technology that enables text messages to include rich media, such as logos and images, as well as the possibility for the receiver to interact with the RCS messages. It will also enable companies to get more data, e.g. the number of users that have interacted with the messages.
If you want to read some more background information, we have previously written an RCS 101 blog post here.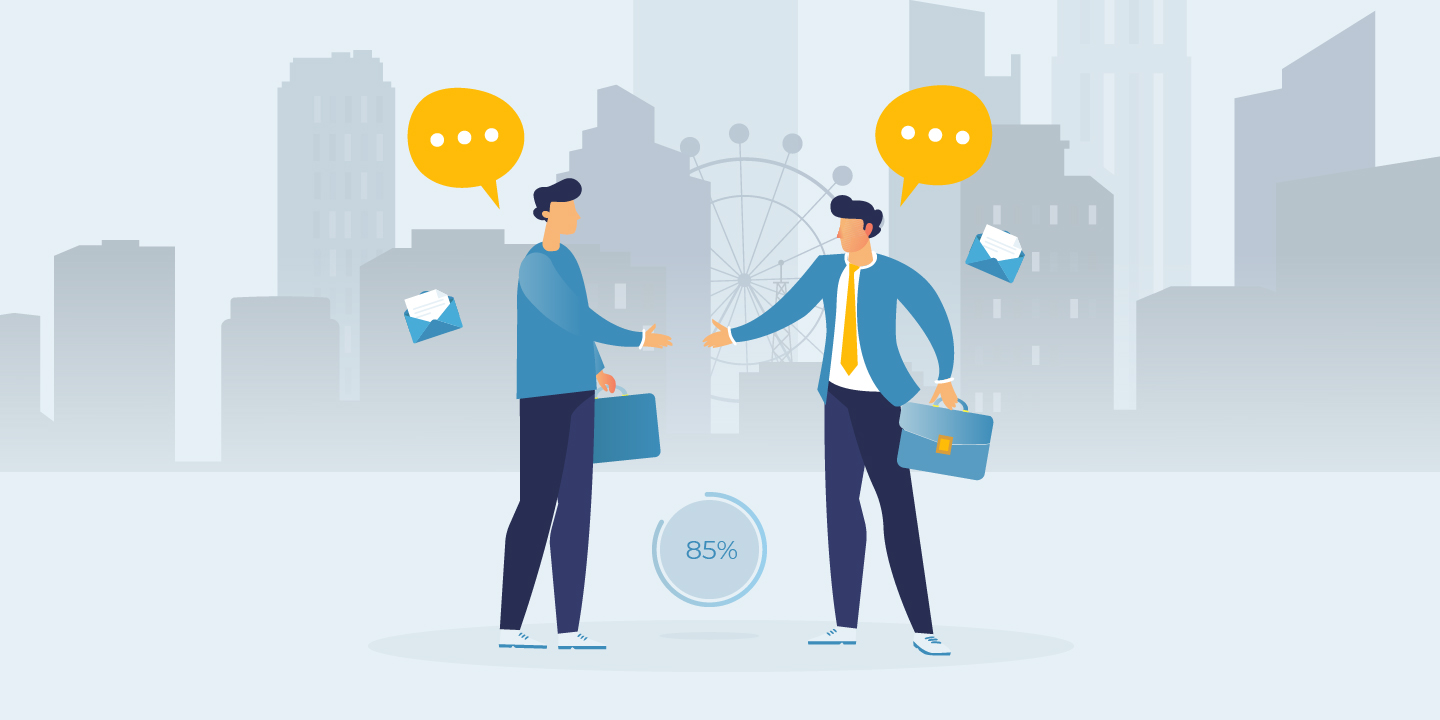 Create personalised experiences
The ability to create personalised experiences is highlighted as one of the major impacts RCS can have. Today consumers prefer to engage with brands on their own terms and in a meaningful manner. it is estimated that over the next five years, $800 billion is going to shift hands from the 85% of companies that can't deliver personalised experiences to the 15% that can (Source: BCG, Profiting from Personalization, May 2017). If that turns out to be true, you definitely want to be on the winning team.
Some of the ways that brands can create personalised experiences through RCS includes:
Send messages that contains all relevant information in an easy-to-understand layout
Send messages that users are able to interact with, such as suggested actions, slides, multiple interaction points etc.
Send messages that contain photos, videos, GIFs and high-quality audio.
Sending messages where the sender is marked by a full brand name and logo.
Promising start
The technology is still in its tentative beginnings. So far, research shows great promises, where nearly 80% of consumers find RCS appealing and 74% say that RCS would make them more likely to want to communicate with a brand (Sources: OpenMarket and GSMA, RCS business messaging research study). The fast-food-chain Subway e.g. managed to obtain an increase of 144% in conversion rate by using RCS when compared to the same promotion using a standard SMS message, which is not too shabby.
See some of the newest use cases
RCS is rapidly evolving worldwide, and along the way, Google has gathered a lot of cool use cases and data on the new technology.
So what do personalised experiences look like? Check out some of these amazing examples below, taken directly from Google's vault. The use cases don't need any presentation as the intuitiveness of the messages makes them self-explanatory.
See the benefits of RCS in travel, utilities, and ecommerce.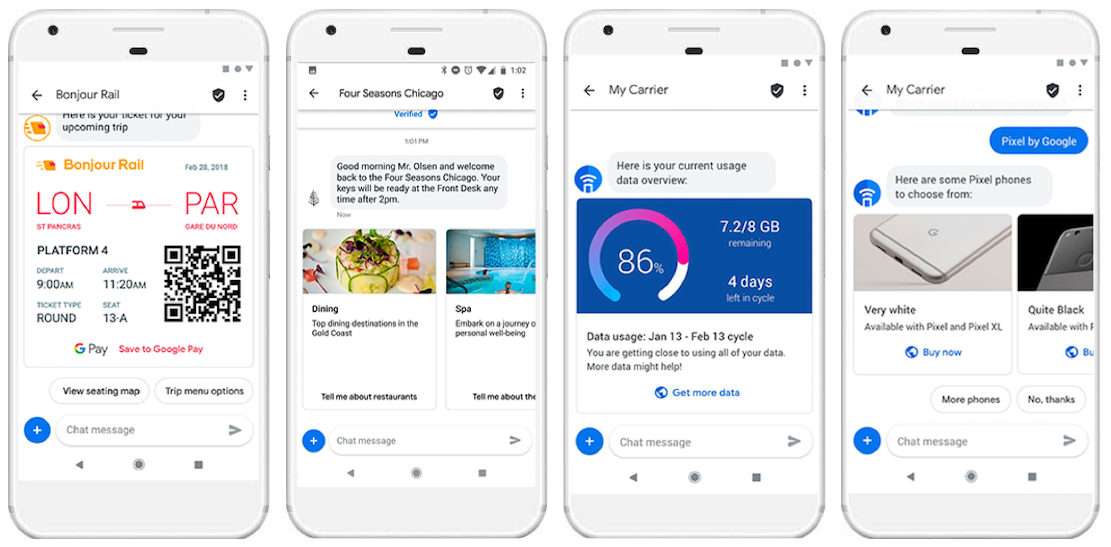 Global roll-out
Google is currently working hard on accelerating RCS by partnering with a number of carriers around the world. In Scandinavia and other parts of Europe the list of carriers so far include Telenor Group, Telia, Orange, Vodafone, Deutsche Telekom as well as a number of other carriers. This development is very positive but there are still some complicated carrier and phone-maker politics that are slowing down the roll-out.
Back in June, Google decided to make it possible for Android users in the UK and France to opt-in to RCS chat services provided directly by Google, which means that the technology no longer depends completely on the carriers. The solution is not perfect though since it only works on Android phones and currently lacks end-to-end encryption; However, it displays an interesting new approach from Google and their aim to roll-out RCS globally.
Give me!
We are eager to offer RCS to you and present different ways you can use RCS to create even more meaningful interactions with your customers. Before we can do that though, our team has to integrate Google's RCS Product with GatewayAPI and make sure that everything is rock-solid and runs smoothly on all devices.
We will of course keep you posted on the development.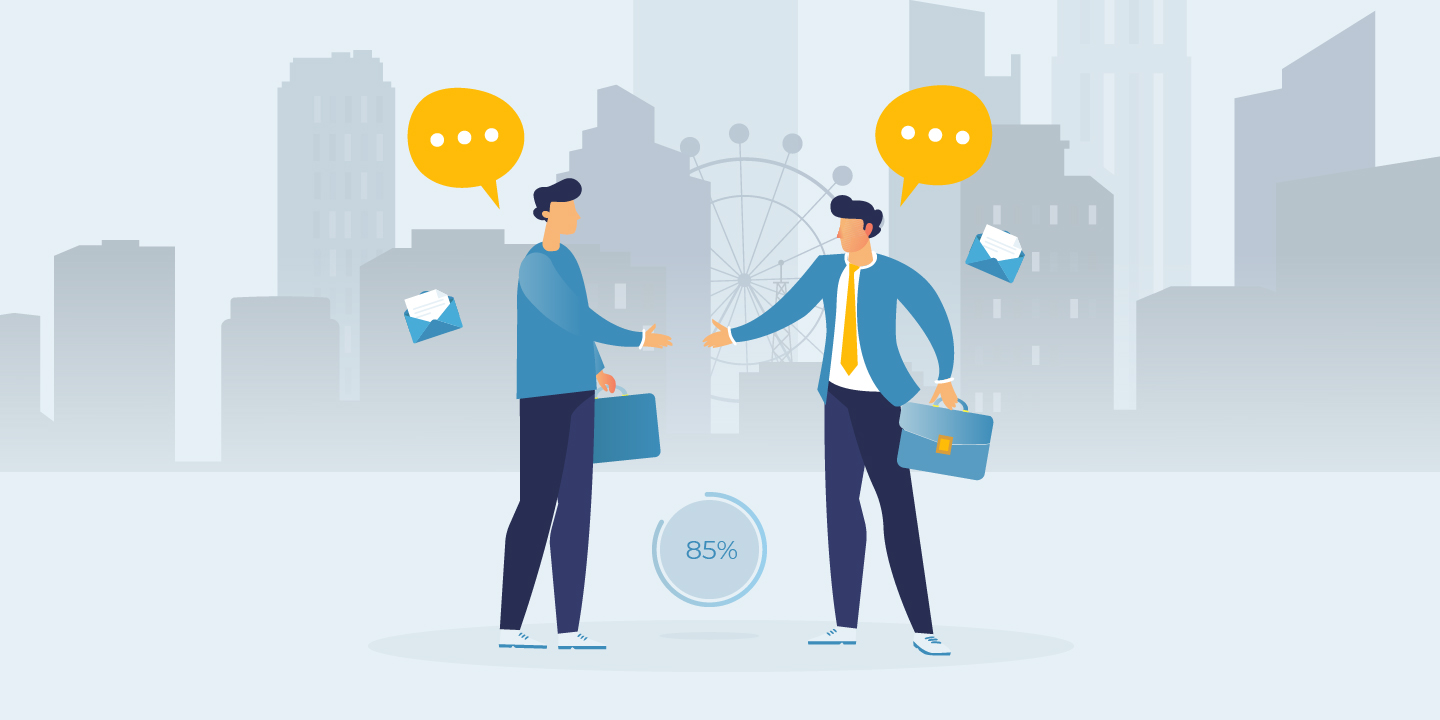 Global SMS Gateway
We have made it simple to implement SMS services into your business by offering some of the lowest prices in the world as well as easy integration, world-class customer support, an intuitive interface and a rock-solid uptime of 99.99%. If you don't have an account yet, you can create a FREE account in less than two minutes here: Go to GatewayAPI or contact sales@gatewayapi.com
If you have a concept or business that could benefit from employing SMS communication, contact us. We will help you get started.