Get started with SMPP (Short Message Peer-to-Peer)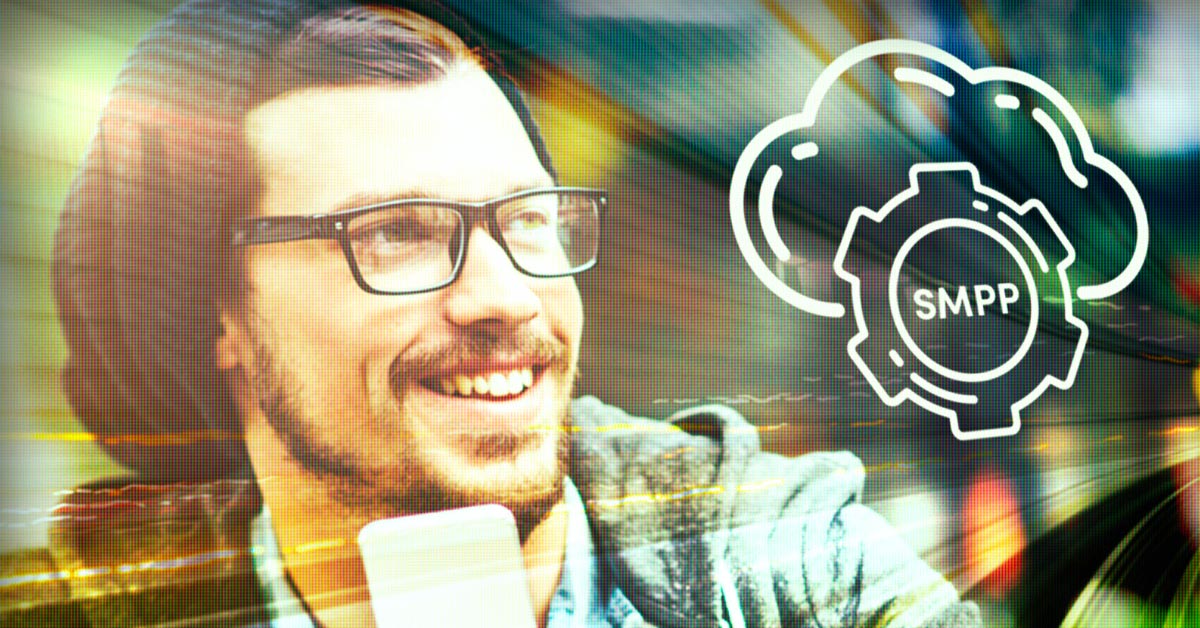 Here is some pleasant news for you die hard SMS experts: We now offer direct connection to GatewayAPI via the SMPP protocol.
Some of you might think: "What is SMPP? And don't I already have enough on my plate with REST API, Kannel etc.?"
True, it does require a technical expertise to set up and maintain and is, therefore, not for everyone.
Let's get technical
To put it shortly, SMPP is a way to send huge volumes of SMS messages extremely quickly and extremely reliably. It can be used for large marketing campaigns, news updates, warnings, SMS voting systems (as seen in American Idol) and so forth.
That was the light version! SMPP can also be defined as an open, industry-standard protocol, designed to transfer short-message data between short-message service centres (SMSC) and External short-message entities (ESME). ESMEs are the applications that send and receive the SMS messages for the voting system at American Idol marketing platforms, and automatic systems etc.
Contrary to its name, SMPP uses a client-server model. This access is established as a 'bind' between client and a server and is a prerequisite for sending SMS messages through the SMPP protocol, since the 'bind' command determines which directions it will be possible to send messages.
The SMPP protocol will especially be relevant for those of you who have the expertise in-house, such as domain experts, to manage the SMPP connection.

How to get started
Contact us on our support chat and we will begin the manual process to get you up and running with the direct SMPP connection right away!
For further information, please view our documentation on SMPP here. All the little details of how to set it up are included in the documentation. Please note, you will still have to go through our support team if you want to get started with SMPP, since it requires a manual setup from our side.
You can keep an eye on the status of our SMPP server 'smpp1.gatewayapi.com' under status.gatewayapi.com where you are also able to sign up for important status updates.
You can also read more about the different products we offer at GatewayAPI.com here or learn more about how we handle data and security here.
Global SMS Gateway
GatewayAPI has some of the lowest prices in the majority of the world combined with an intuitive interface, world class support and rock-solid uptimes on 99,99 % in average. If you don't have an account yet, you can create a free account in less than two minutes here: Go to GatewayAPI or contact sales@gatewayapi.com
If you have a concept or business that could benefit from employing SMS communication instead of emails or other forms of communications, don't hesitate to contact us. We will then help you get started.