Goodbye BETA, Hello World!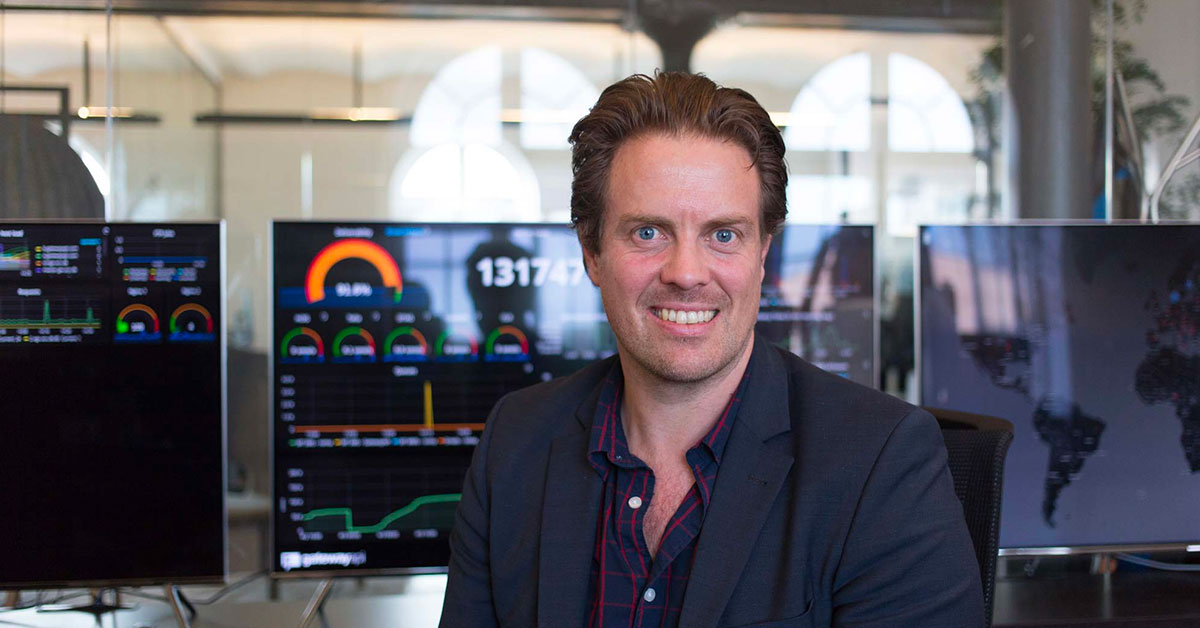 We've just taken a great leap into adulthood! No more BETA. GatewayAPI is all grown up now. And with the jump out of BETA and a number of new partnerships with Danish and international telecom operators we're ready to take on the rapidly growing global market for A2P SMS traffic.
A little bit of backstory
As you probably already know, an increasing number of companies today use SMS as part of their communications with their customers – and with good reason. Where only about 20% of all emails are read, 98% of all text messages are read – and 90% of these are read within three seconds of receiving the text.
Back in 2010, ONLINECITY.IO (the platform company behind GatewayAPI) decided to focus on creating a new, modern and global SMS gateway. And at the turn of 2016 the first BETA version of GatewayAPI was ready to go live. Since then GatewayAPI has sent out several million text messages every month on behalf of 2,500 customers from more than 20 countries. Our customers represent everything from small one-man businesses to large global companies.
Leaving BETA behind
It took us about 10,000 hours of analysis, planning, design and development to get the first BETA version ready for launch in 2016. But to get to this point – the point of leaving the playground of BETA behind – we've used over 5,000 additional man hours on further developing the platform. Here's a couple of the improvements that we made:
We've optimized quite a lot when it comes to both performance and safety. And we have created a complete monitoring of the entire GatewayAPI, which means that we can be at the forefront of various technical and capacity issues and constantly provide optimal service to our customers.
We know that whether our customers need to send 1,000 or 100,000 text messages 0.5 to 1 cent per. text counts. So we've done a lot to land a number of new partnerships with both Danish and international telecom operators. And I will go as far as to say that we price wise average significantly below some of the biggest global competitors.
As an example we've just made a deal with Europe's largest telecommunications company, Deutsche Telekom (ICSS), to use their international routes so we can get the many text messages quickly, reliably and cheaply around the world. – The first 12 months in the of life GatewayAPI we focused on establishing a strong Scandinavian setup by entering into competitive agreements across the Nordic countries. But even in the BETA period we also got some amazing international customers who have matured GatewayAPI to become a global platform, which now can handle SMS traffic to and from over 200 countries. Our ambition is still to expand our market position in Scandinavia, but the rest of Europe are also starting to get our full attention in terms of targeted marketing through digital media and by signing new supplier agreements.
Last but not least the BETA period has been used to mature and build our small but passionate organization to be able to handle both the continuing development, a professional support-system nearly all hours of the day and to manage sales and marketing activities in several countries simultaneously.
Onwards and upwards
We're truly proud of the gateway we launched back in 2010, but we're even prouder of the advanced but easy-to-use platform we can offer you – our customers – today. There are some really strong players in the global market today, but we're more than ready to take on this cool bunch.
A combination of a stable technical platform where otherwise complex features are made very simple for our users, high quality services, and very competitive prices are our key to satisfied customers and a global breakthrough. 
It is our hope and expectation that GatewayAPI by the end of 2017 has doubled its customer base to 5,000 clients distributed in at least 50 countries. We will, however, make sure, that you always feel like the one and only!
Remember, if you need help, have suggestions for improvement or you just want to hear more about the platform and the services, we always love to hear from you. Just hit us up in the live chat or write us an email at support@gatewayapi.com.