How Virtual Numbers Helped Bring Popular Danish Services to Greenland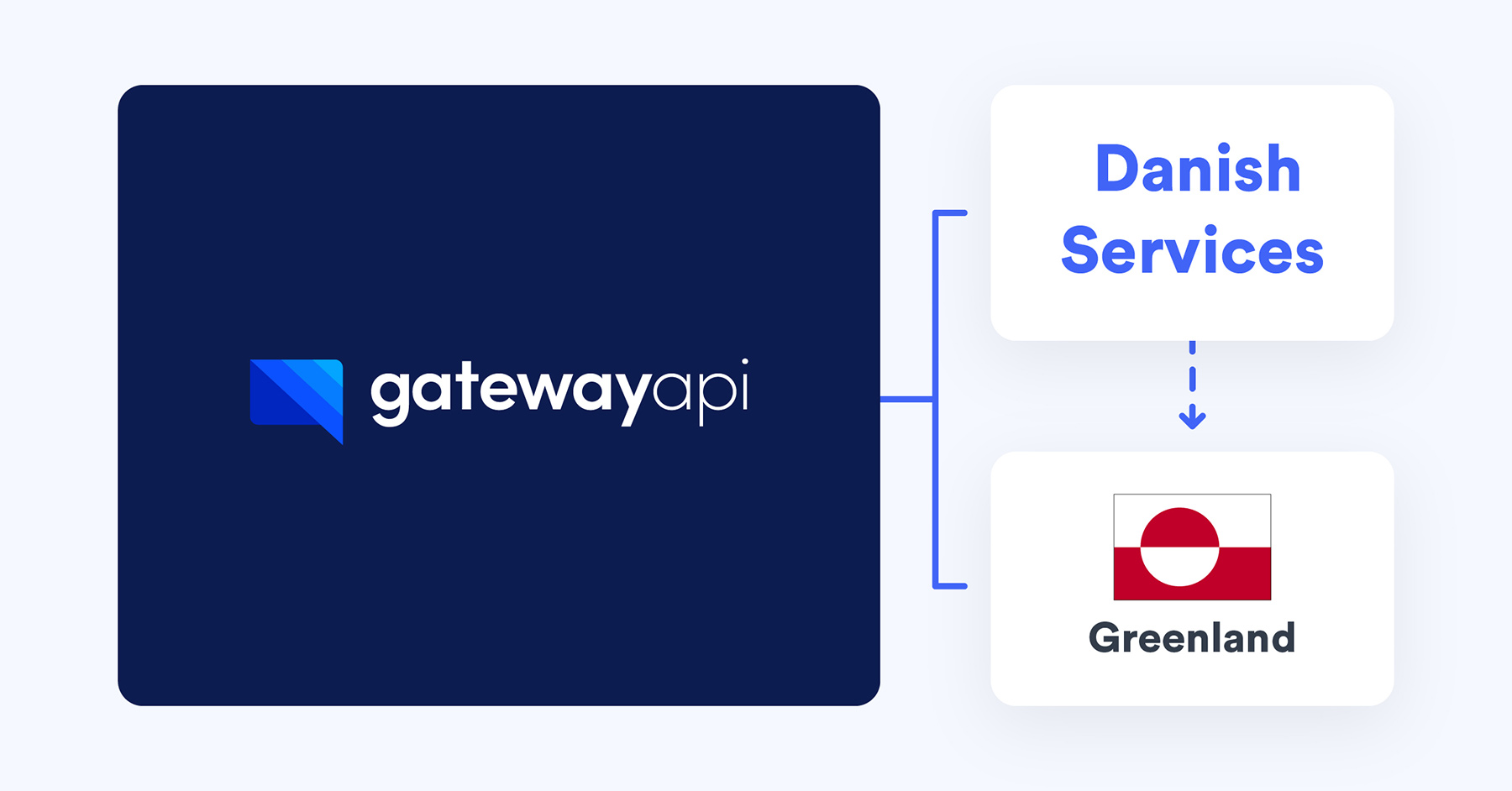 Several Danish services and apps, e.g. payment apps, require that you have a Danish mobile number when you register, often due to technical and security reasons. As a result, many Greenlanders have been cut off from these services, since they have not been able to use their 6-digit Greenlandic mobile numbers to set up an account.
It turned out, however, that this problem could easily be circumvented by enabling Greenlanders to get a free Danish virtual number, that is linked to their Greenlandic mobile number. The Greenlandic telecommunications company TELE-POST currently offers this solution to all its customers
The virtual numbers are provided by GatewayAPI. In cooperation with TELE-POST we also ensure that the connection between the Greenlandic mobile numbers and the Danish virtual numbers works smoothly. In this way, it is ensured that SMS messages with, for example, confirmation codes, as part of an account creation, reach the right mobile users.
How exactly does it work?
The solution requires a few detours to work, which GatewayAPI is well equipped to handle.
When a user in Greenland wants to create an account at a Danish service that requires a Danish mobile number, the flow looks like this:
The user goes to Tusass.gl and easily links his existing Greenlandic number with a Danish virtual number provided by GatewayAPI.
The user now has a Danish telephone number, which is required at several Danish serviceswhen creating an account.
The user starts creating an account at a Danish service and uses his new Danish virtual number to register.
The company behind the service sends a confirmation code via SMS to the Danish virtual number.
The SMS with the confirmation code is received by GatewayAPI, which then forwards it to TELE-POST.
TELE-POST matches the virtual number with the Greenlandic number. Only TELE-POST knows which Greenlandic numbers belongs to which Danish virtual numbers.
TELE-POST then sends the SMS to the right Greenlandic user via GatewayAPI.
The user receives the SMS with the confirmation code, enabling him to complete the sign up phase.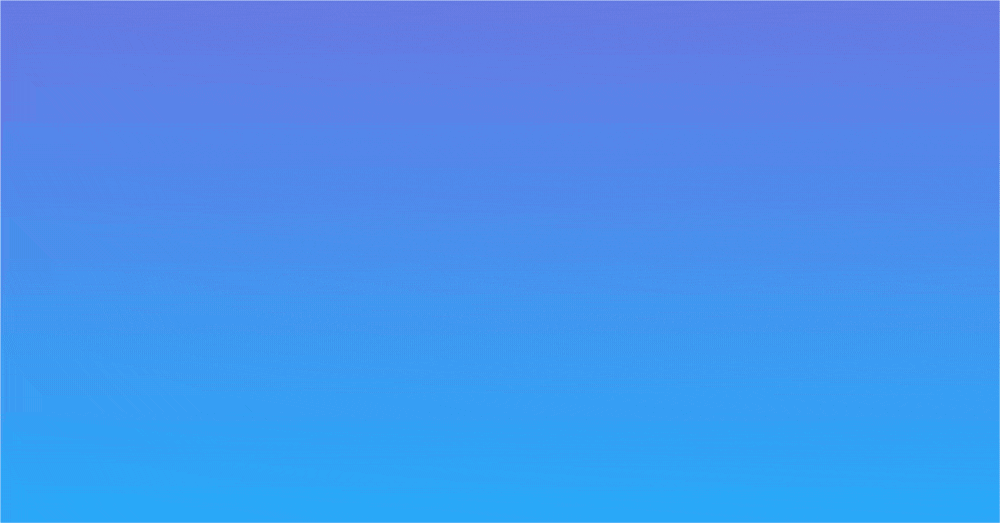 Terrific start in Greenland
The solution has been a great success, and there are already over 8,000 users in Greenland who have acquired a virtual number and used it to set up set accounts at Danish apps and services, including Danish payment apps, as well as to receive SMS messages and calls. The solution has only been available for about a month, which indicates that there has been a great demand prior to the launch.
At GatewayAPI, we are incredibly pleased that we were selected to deliver a central part of the technology, which enables Greenlanders to use a number of Danish services that they have not had access to so far. Once again, mobile technology, specifically virtual numbers, has proven to be an easy and unexpected solution to a complex challenge.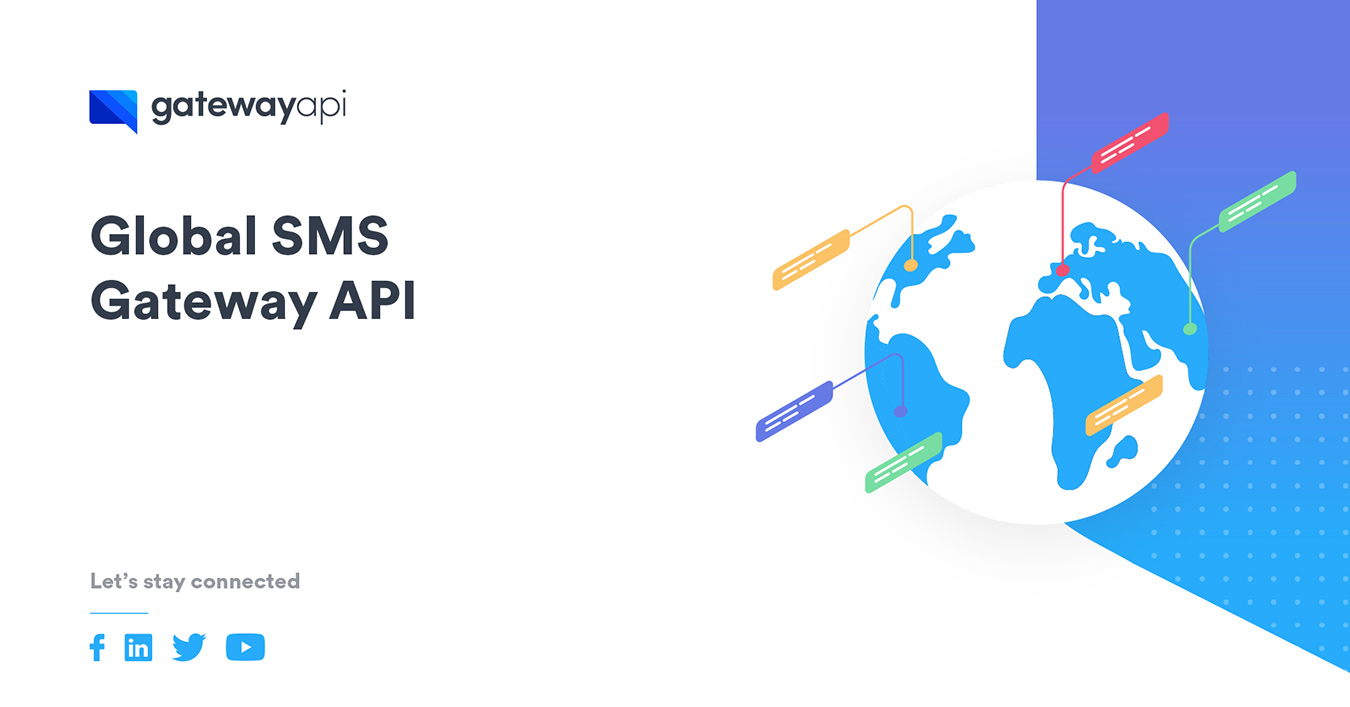 Global SMS Gateway
We have made it simple to implement SMS services into your business by offering some of the best prices worldwide as well as easy integration, world-class customer support, an intuitive interface and a rock-solid uptime of over 99.99 %. If you don't have an account yet, you can create a FREE account in less than two minutes. Go to GatewayAPI or contact sales@gatewayapi.com.