All You Need to Know About North American Toll-Free Numbers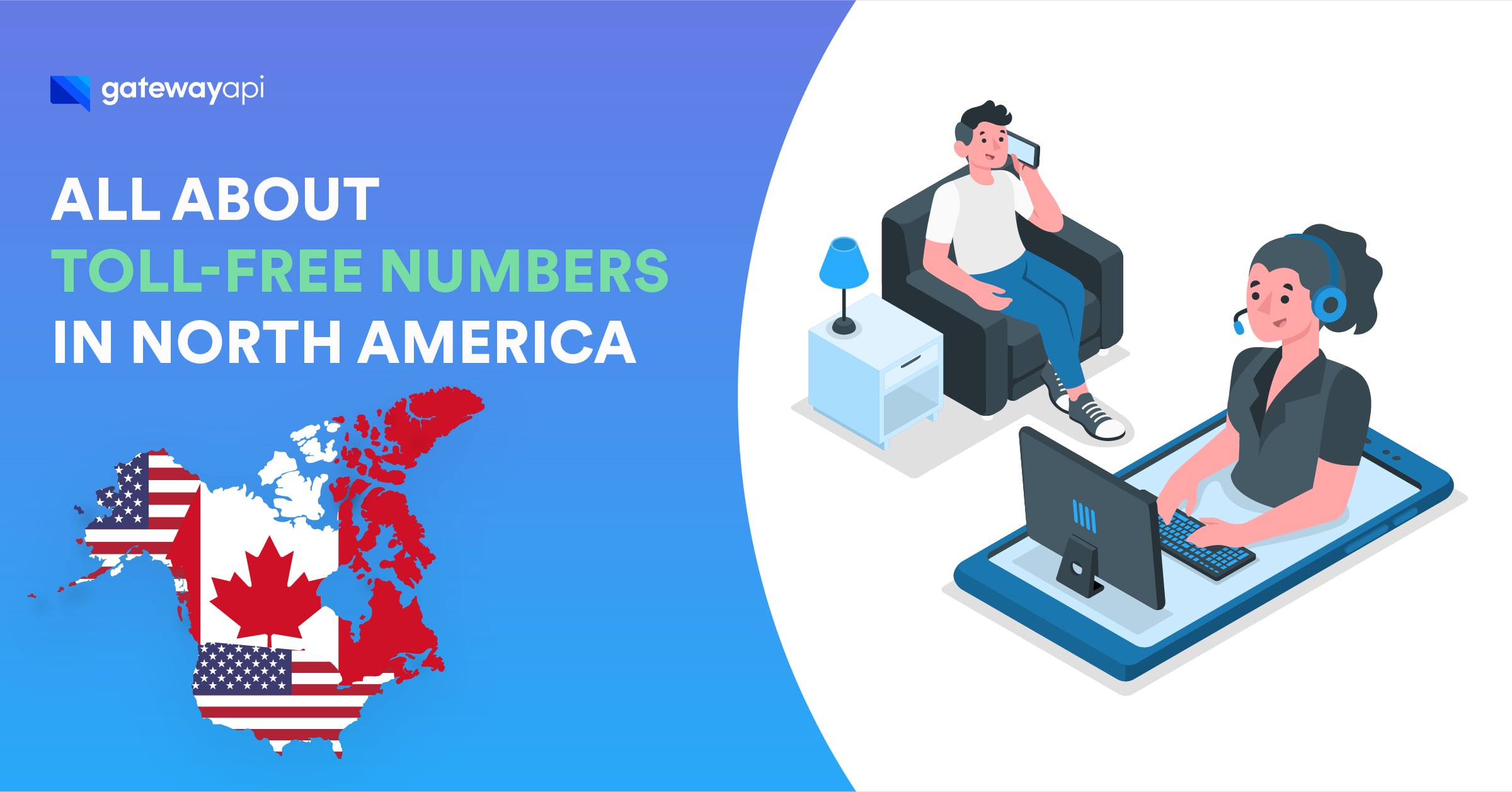 In this blog post, we'll review what toll-free numbers (TFNs) are and what they can be used for, as well as how to get one. In addition, we touch on some of the new changes that have just come into effect, which mean that toll-free numbers in some cases now need to be registered to your business. Finally, we look at some of the alternatives as well as what types of content that are not allowed when using a toll-free number.
What are toll-free numbers?
Toll-free numbers are mainly used to send SMS messages to the US and Canada, where a virtual number is required. A toll-free number is also needed in order to send to countries, which are connected to the same operators as the US, including: British Virgin Islands, U.S. Virgin islands, Trinidad and tobago, Dominican Republic, America Samoa and Puerto Rico. 
Toll-free numbers are 10-digit (11 if you count +1) and start with an area code, which is usually one of the following prefixes: 888, 877, 866, 855, 844, or 833. These prefixes are used by many large companies in North America and are therefore recognized and trusted by the public. The numbers are in particular used to enable long-distance calls across state borders at no extra cost to the caller, which is an advantage for e.g. customer service.
When it comes to SMS traffic, we talk about "text-enabled" toll-free numbers, which can be used for one-way and two-way SMS traffic throughout North America. That is also the type of toll-free numbers that we will explore further here. 
A toll-free number is ideal if you expect to send SMS traffic on an ongoing basis, such as two-factor confirmation codes, reminders, notifications, confirmations and the like. It is also suitable for those use cases where you expect to have a low to medium SMS volume.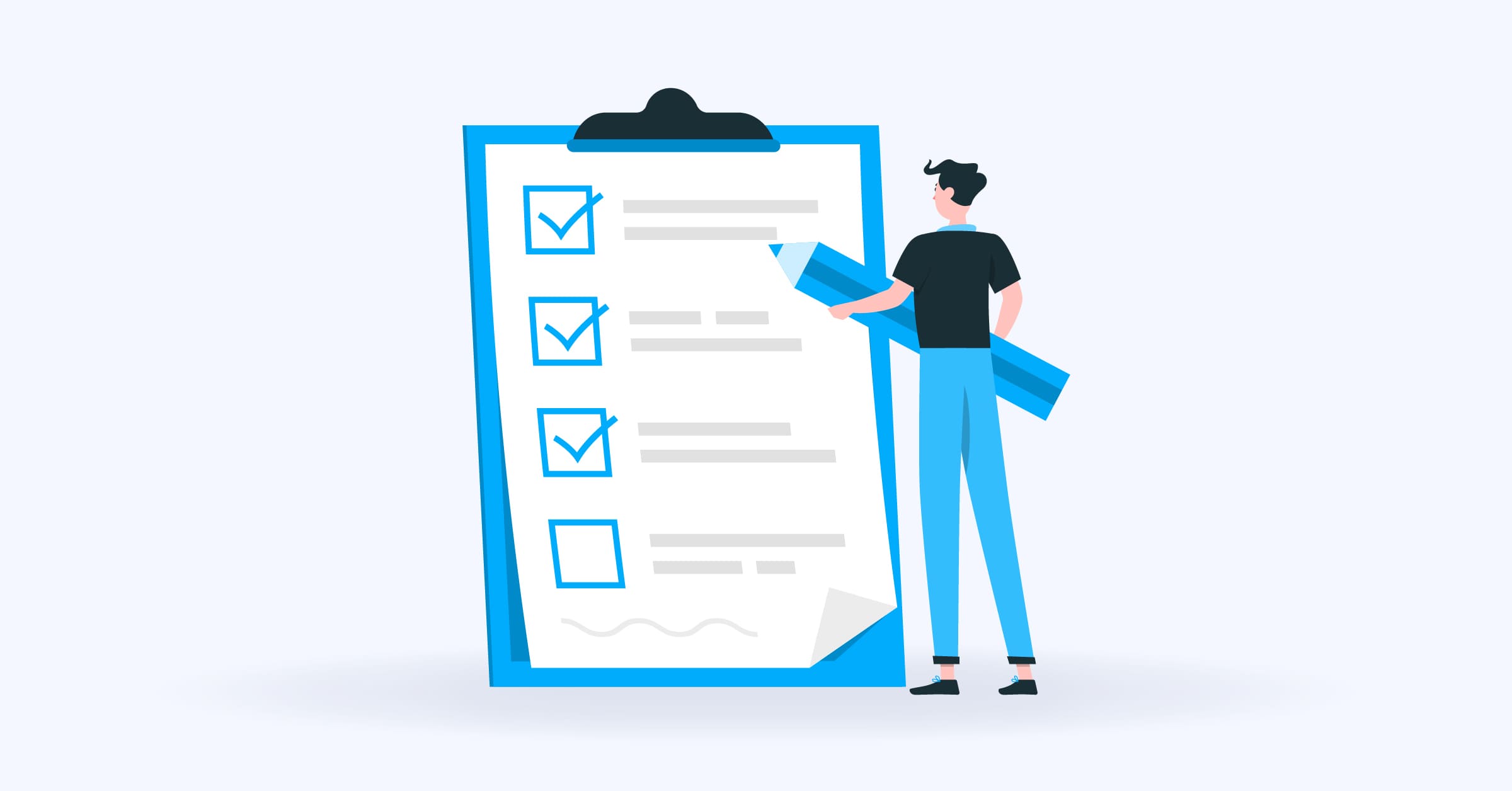 New registration requirement
To ensure proper functioning, toll-free numbers needs to undergo a verification process. You can initiate this process by contacting us, after which we will manage the necessary dialogue with the operators. Given that every number requires verification, there might be an extended processing time.
While your verification is in progress, usage limits are as follows:
Daily messages: 2,000
Weekly messages: 6,000
Monthly messages: 10,000
Once verified, there will be no restrictions on the number of messages you can send. However, the throughput is capped at about 1,200 messages per minute.
The requirement has been introduced to prevent spam, phishing and other types of abuse. In 2021, US citizens received as many as 16.9 spam/phishing messages per month on average, which clearly demonstrates the need for tighter security and accurate accounting of where each message originated.
The processing time has become slightly longer now if you fall within the requirement to register, as it requires you to submit an application to take the number into use. That said, toll-free numbers are still the fastest and easiest way to get started sending SMS traffic to North America.
How to apply for a toll-free number via GatewayAPI
If you wish to apply for a toll-free number, you can start the process by reaching out to success@gatewayapi.com. We will then help you complete the application process. It takes between one to three working days if no registration is required, and between 10-20 working days if the number needs to be registered to your organisation. We therefore recommend that you start the process well in advance if registration is required.
Each telecommunications company in the United States has different requirements for the information they need, so there are a number of questions that need to be answered if the number is to be registered. These include company name, contact info, URLs, your purpose for using the number, description of use case, description of campaign, and description of how sign ups for the recipient list is managed.
Other requirements and details
When a toll-free number is used, the speed of transmission is 10 messages per second as a default. However, there are a number of factors that may come into play here, including risk score and operator filters, which may mean that the transmission is actually slower than this. 
Note that the OPT-OUT text for toll-free numbers is set to "STOP" by the operators and cannot be changed. To re-register, the message "UNSTOP" is used.
Also note that the following content is not allowed if a toll-free number is to be used: 
Spam/phishing.

High risk financial services.

"Get rich quick" schemes.

Narcotics.

SHAFT content (Sex, Hate, Alcohol, Firearms, Tobacco).

Gambling. However, a casino is allowed to use SMS messages to promote something that is not related to gambling, such as a dinner show, or use SMS for OTPs.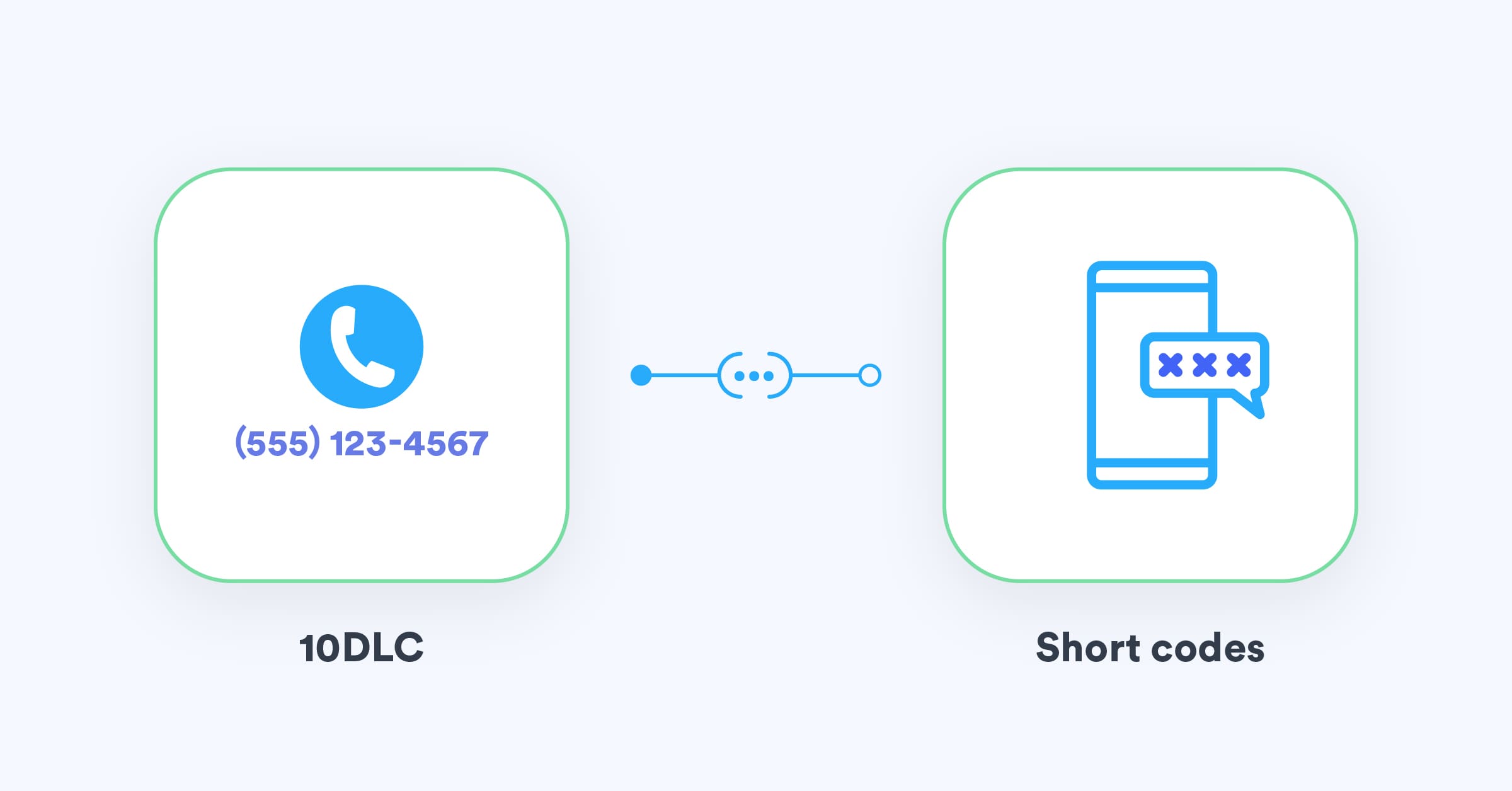 Alternatives to toll-free numbers, including short codes and 10DLC numbers
In addition to toll-free numbers, it is also possible to use 10DLC numbers or short codes if you wish to send SMS traffic to recipients in North America. 
10DLC numbers
This option was introduced in 2021, as a new industry standard for those wishing to send A2P SMS traffic to North America. 10DLC can be considered a good middle ground between toll-free numbers and short codes in terms of volume and budget. The method is thus particularly useful for those companies that want to send large volumes on a monthly basis, but still not at a scale where it makes sense for them to use a short code instead. 
A 10DLC number is suitable for sending SMS traffic on a regular basis, e.g. two-factor codes, reminders and order confirmations. 
Short codes
Companies and organizations that want to send large volumes of SMS messages to mobile users in North America can use short codes, which have a significantly higher message limit and are less subject to filters and other precautionary measures. This solution is therefore often most relevant for larger organizations. The initial cost of using a short code is around USD 5,000, with subscriptions ranging from USD 850 to USD 1,500 per month thereafter. The processing time for an application is 8-12 weeks. 
Our team is ready to advise you on whether toll-free numbers, 10DLC or short codes are best suited to your use case. Simply reach out to them on the support chat or write to success@gatewayapi.com.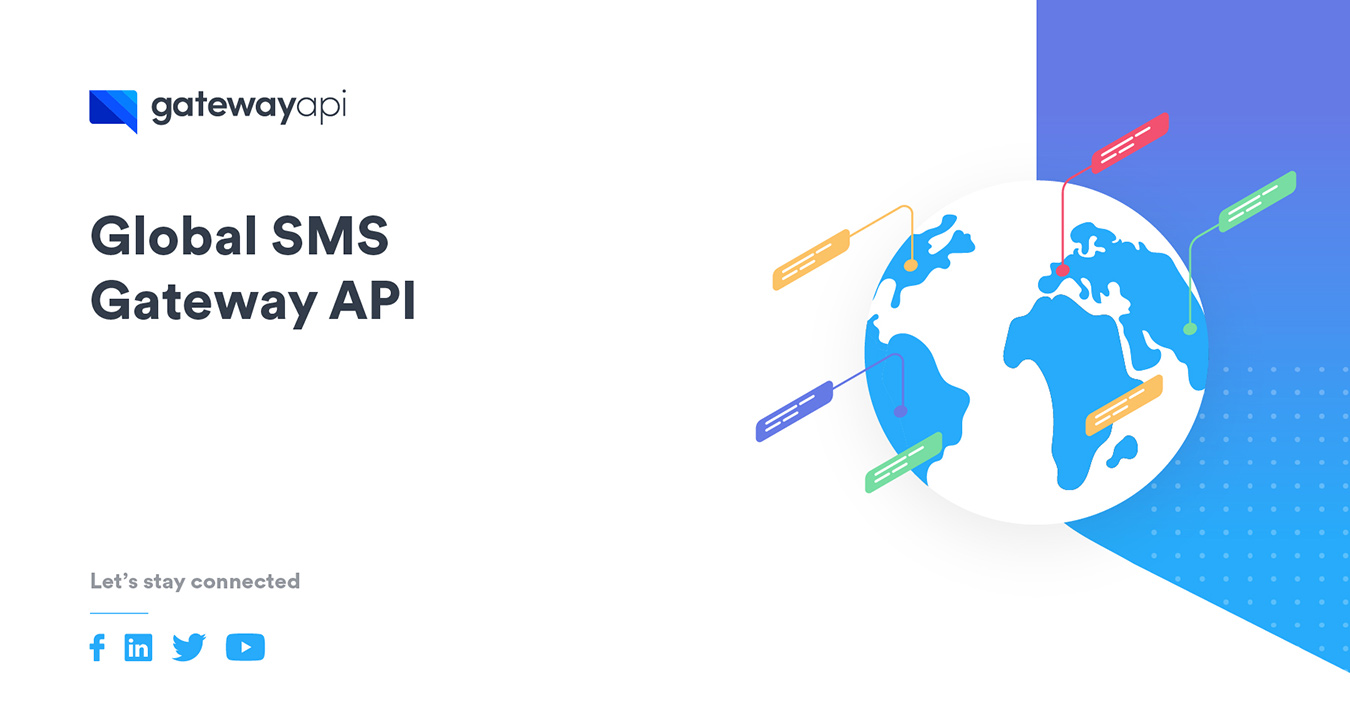 Global SMS Gateway
We have made it simple to implement SMS services into your business by offering some of the best prices worldwide as well as easy integration, world-class customer support, an intuitive interface and a rock-solid uptime of 99.99%. If you don't have an account yet, you can create a FREE account in less than two minutes here: Go to GatewayAPI or contact sales@gatewayapi.com.