Create amazing SMS campaigns via our sister platform RelationCity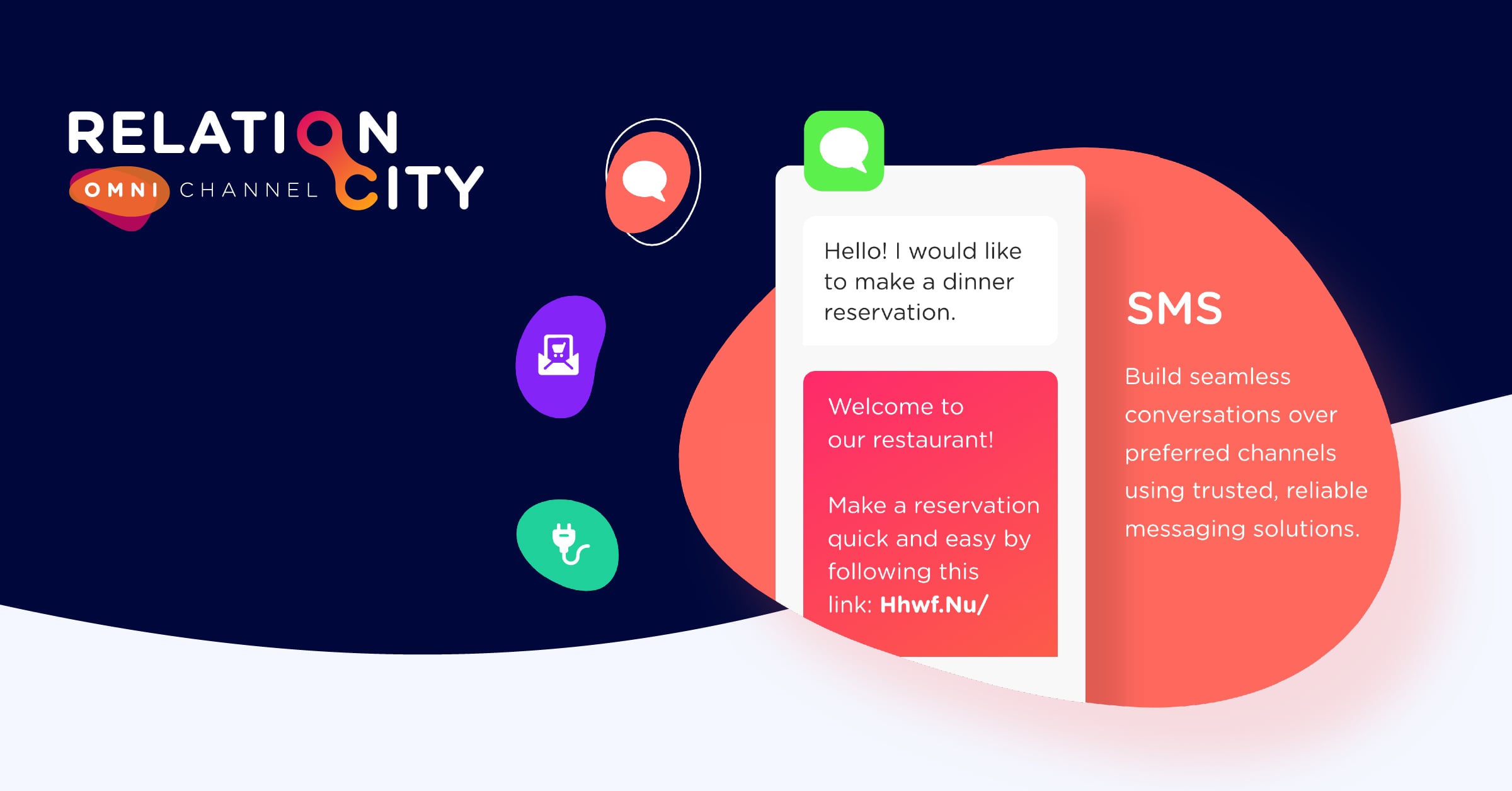 Explore the latest features of our sister platform RelationCity, and read more about the brand new and intuitive tools that make planning and sending SMS campaigns a breeze.
The platform can briefly be described as an independent omnichannel marketing and communication platform, which all GatewayAPI users have direct access to thanks to the shared OCiD login.
We have previously described how you can connect GatewayAPI with RelationCity, which you can read more about here.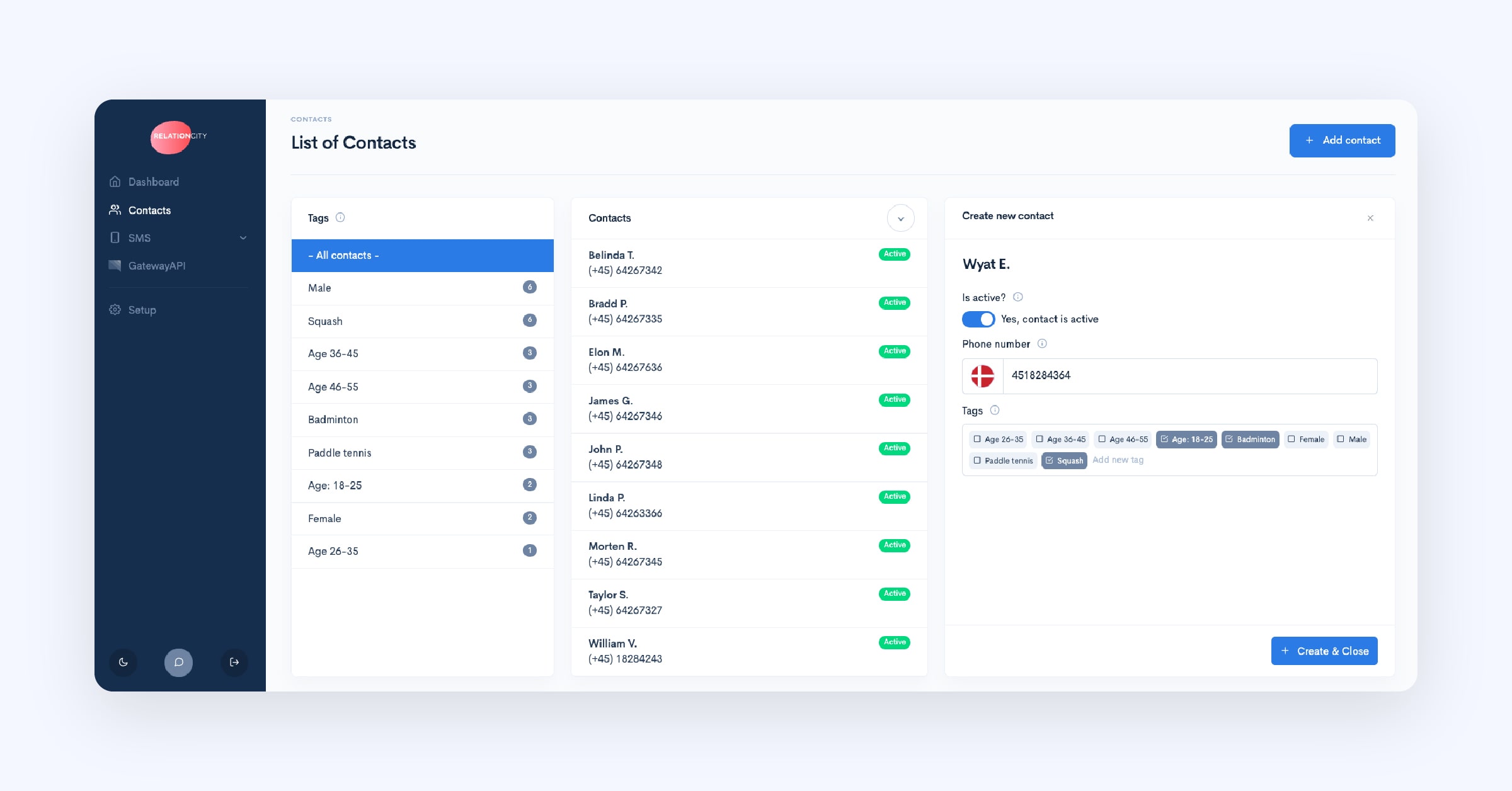 Enhanced contact management 
Managing contacts has now become even easier with the new tools that make it possible to segment contacts using tags. In this way, you can carefully select which target groups you want to send SMS broadcasts to.
The tags can be created based on what makes sense to your organization. Tags can, among other things, be based on a segmentation into interests, geography, customer engagement, signups via specific campaigns, etc. It is subsequently possible to select and deselect tags at each individual contact.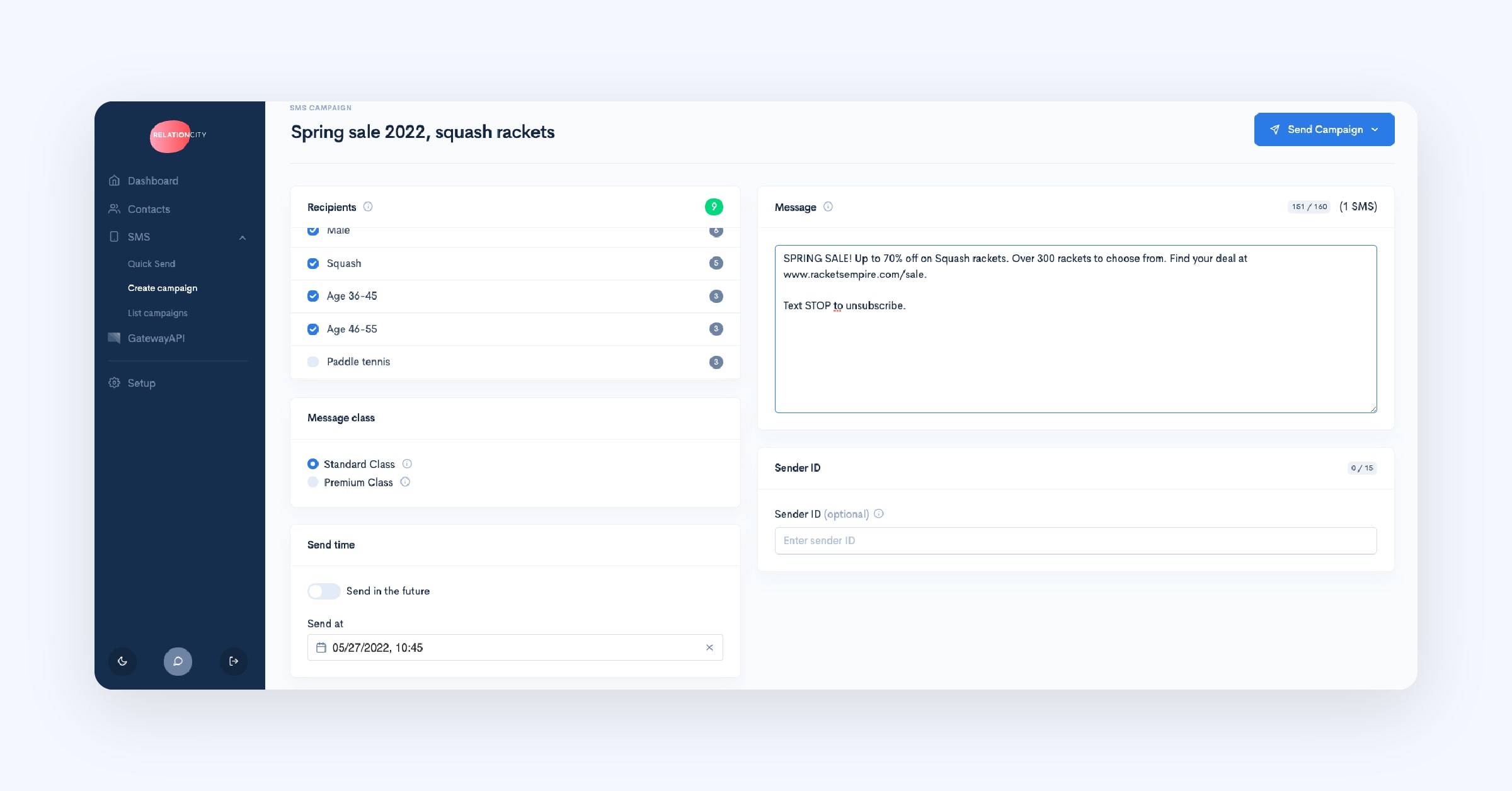 Smooth execution of SMS campaigns
To create a campaign, simply select recipient groups based on the tags you have created under the "Contacts" tab. Note that if a contact has multiple tags, the person will only be included one time. Then write your message in the editor and specify a Sender ID (optional).
It's as simple as it sounds. The smooth and user-friendly interface in RelationCity makes the whole process feel like a walk in the park.
Complete overview of the number of SMS messages via the editor
The editor indicates exactly how many characters you have used and which encoding is used to send the message. As a starting point, GSM 03.38 is used, but if you add emojis to the message, it changes to USC2, since GSM 03.38 does not support emojis. At the same time, this causes the message length to change from 160 characters to 70 characters, which is important to be aware of. Read more about the different types of encodings here.
The field "total SMS parts" gives you an estimate of how many SMS messages you send in total based on the number of recipients and content, so you can keep an eye on how many GatewayAPI credits the SMS campaign uses.
The editor also sends out a warning if links are used in the message text, or something that the editor perceives as a link. The reason for this is that all links must be whitelisted before use. If the link already has been approved by our team, you can disregard the notification.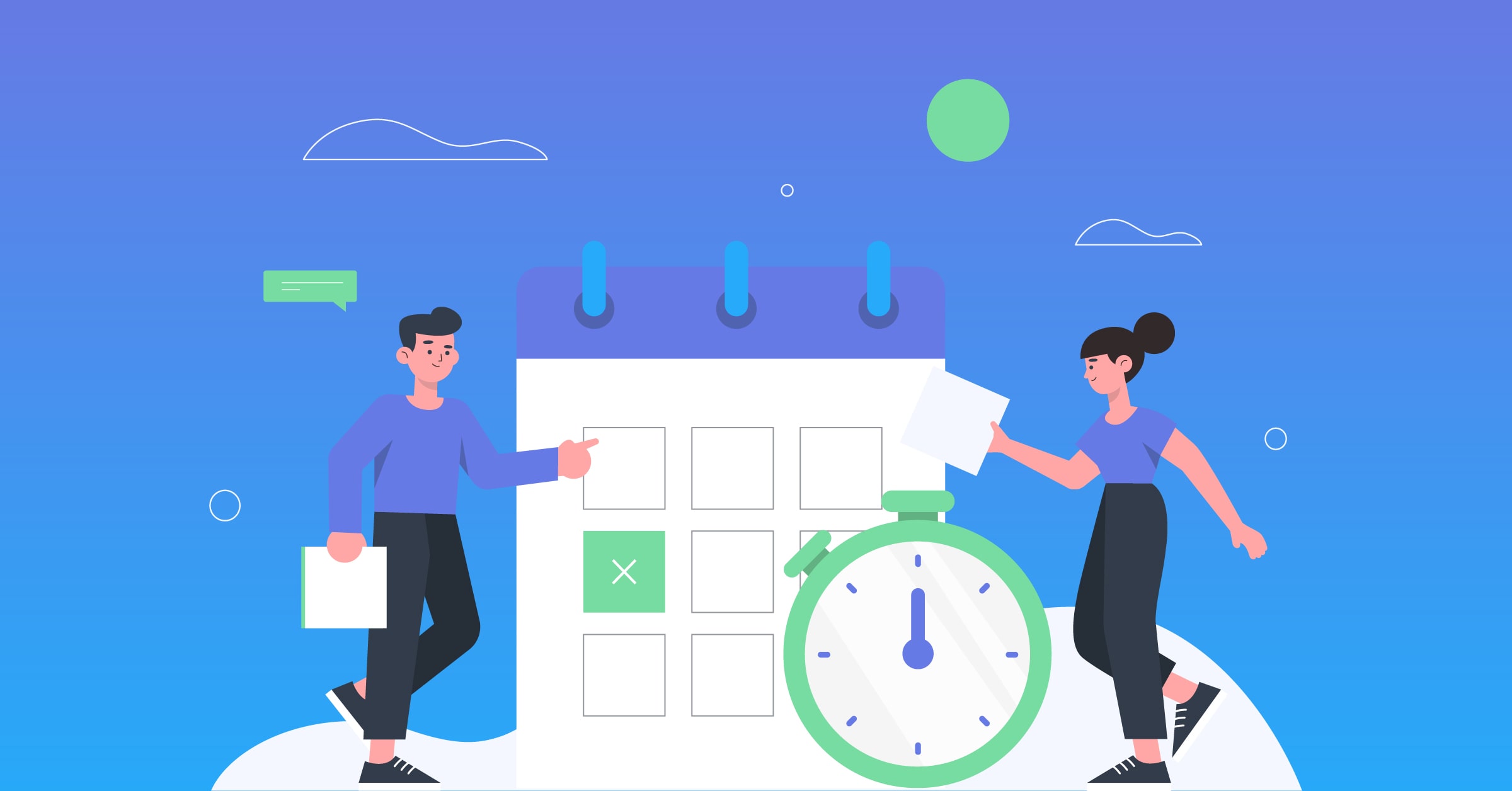 Schedule campaigns
As another new feature, it is possible to schedule SMS campaigns where you can select both date and time. This allows you to schedule multiple campaigns at once.
The tool can also be used to split up large broadcasts. This is especially relevant for SMS campaigns with a link to a website where you want to avoid the site being overloaded.
The click-through rate (CTR) is over 25% for SMS campaigns. In addition, over 90% of the recipients open the SMS message within three minutes, which means that the website will most likely be flooded when broadcasting to e.g. 100,000 recipients. That kind of traffic can overload even the best servers. Believe us, it happens! It therefore makes good sense to split up the campaign.
Other features
In the SMS campaign module, it is possible to choose whether you want to use the Standard or Premium class when you send out the broadcast. Standard is the default. 
When you click "Send Campaign", a status bar will pop up where you can follow the progress of your broadcast, and keep an eye on whether some of the SMS messages could not be delivered, e.g. due to numbers that do not exist.
The options described here are of course also available with Quick Send – with the exception of the scheduling tool.
Finally, we are pleased to report to dark-mode enthusiasts that it is now possible to activate dark-mode by clicking on the crescent moon icon in the bottom left-hand side.
See list of campaigns
In the tab "List of Campaigns" you can get an overview of planned and completed campaigns. Among other things, you have the opportunity to see the status, including how many messages were delivered. You also have the option to delete scheduled campaigns if you want to cancel them.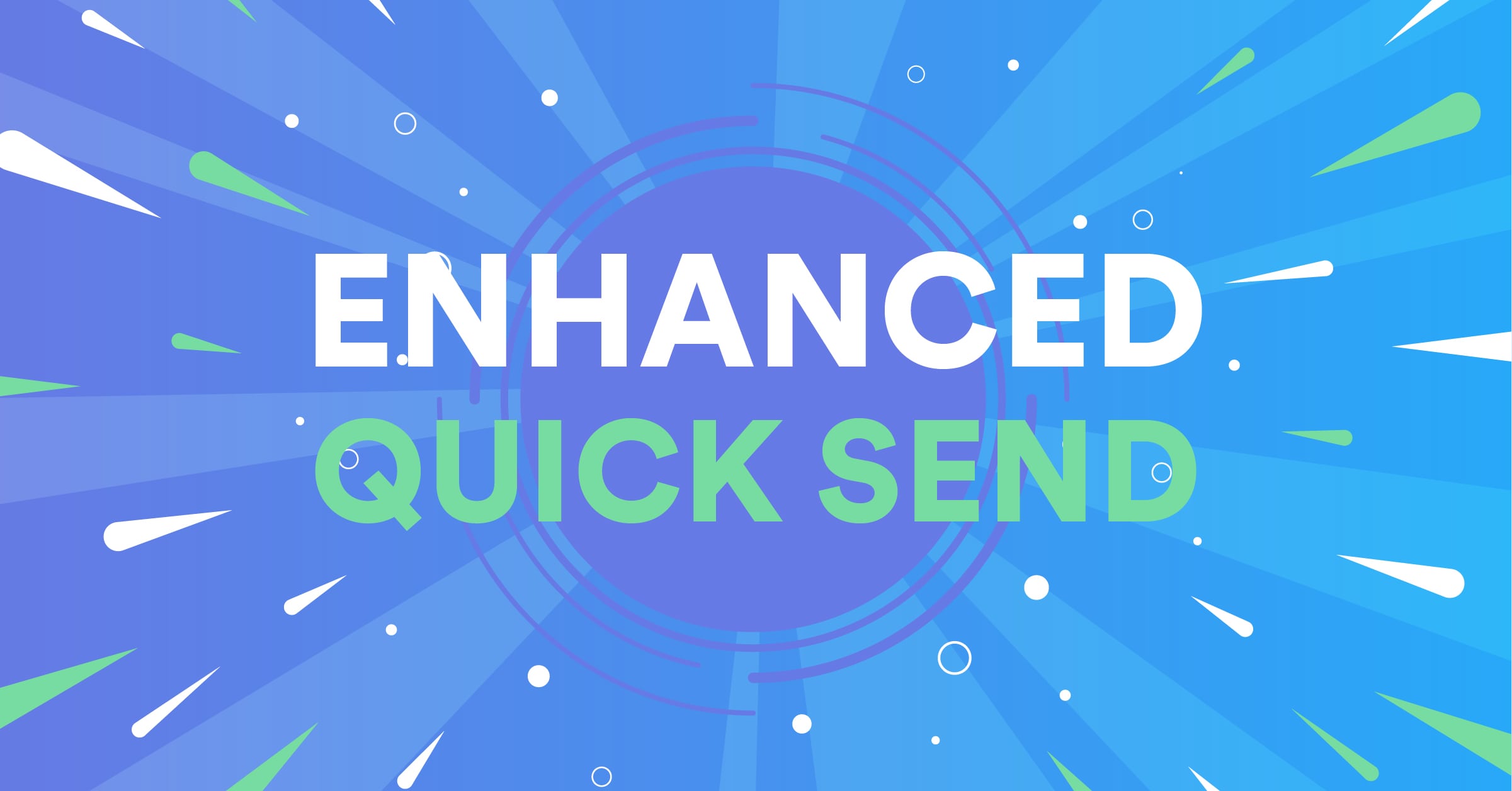 Bonus: Enhanced Quick Send module
As mentioned above, many of the new features of the campaign tool are also available with the Quick Send module now.
As a new feature, you also now have the option to upload recipients directly in Quick Send and customize which rows in the uploaded spreadsheet that shall be used.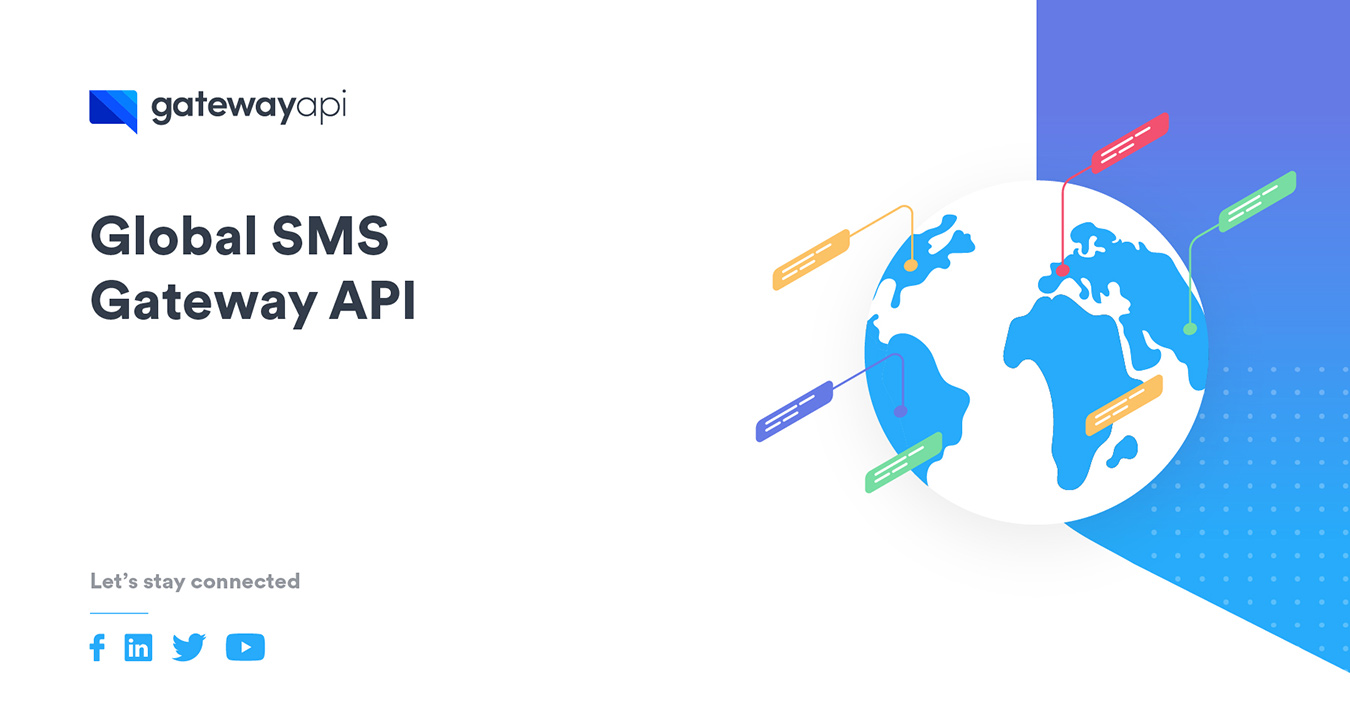 Global SMS gateway
We have made it simple to implement SMS services into your business by offering some of the best prices worldwide as well as easy integration, world-class customer support and an intuitive interface. If you don't have an account yet, you can create a FREE account in less than two minutes here: Go to the GatewayAPI sign up form or contact sales@gatewayapi.com.