How to Implement SMS in Your Black Friday Marketing Strategy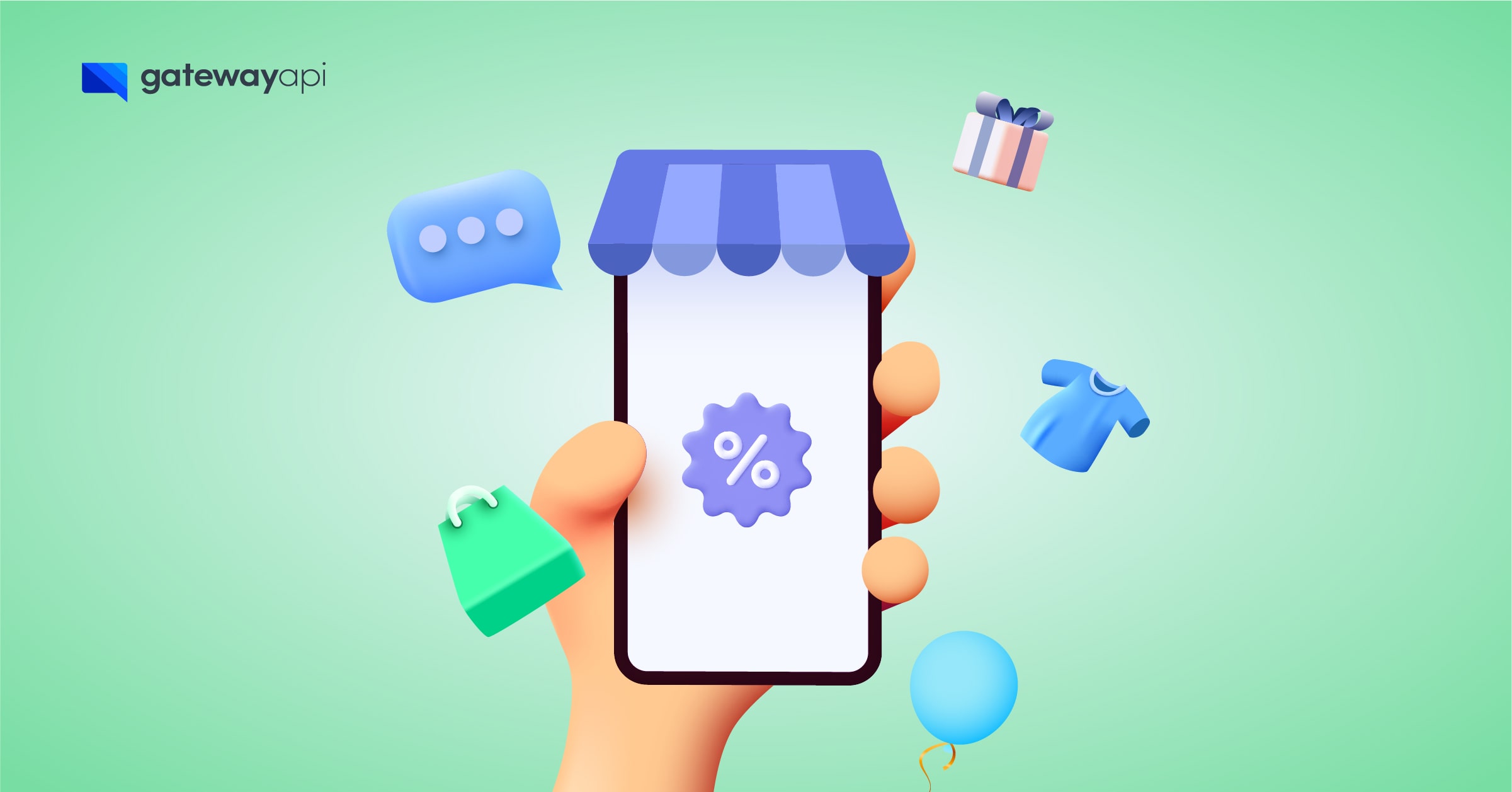 Black Friday is the Olympian of retail events, a time when businesses vie for the attention of deal-hungry consumers. In the digital age, the battleground has extended to various online channels where it's all about being a champion of social media, email marketing, CRO, UX and omnichannel sales strategies.
Let's begin with addressing the elephant in the room. Yes, in today's digital landscape – dominated by sophisticated apps and viral social media campaigns – the modest SMS can easily be overlooked. However, certain classics retain their value, transcending trends and technological advances.
In 2022, Black Friday online sales grew 3.5% to a whopping $65.3 billion globally. Of course you should also get your fair share of the pie. So, how exactly can you leverage SMS marketing to maximize your portion of the Black Friday profits? 
Read on to delve further into the mechanics of SMS marketing and get concrete ideas for how SMS can be used as part of your Black Friday marketing strategy.
Why choose SMS marketing?
Five good reasons:
SMS boasts an open rate of nearly 98%, far outperforming other mediums.

Text messages are often read within minutes, making it a speedy medium for time-sensitive promotions.

Ability to send personalized messages, which enhances consumer engagement.

Sending bulk SMS is often more cost-effective than traditional marketing methods.

The average click-through rate has been measured at 19% for this specific use of SMS, which is impressively high!
Crafting your SMS marketing strategy for Black Friday
Step 1: Segment your audience
Not all shoppers are the same. Segmenting your audience based on behavior, location or past purchase history allows for targeted messaging.
Step 2: Warm up customers
Make sure to warm up your customers before the big sale. Use SMS marketing in the days prior to the sale with information about which offers, as well as how big offers they can expect. Data from Google Trends show that people already begin searching for Black Friday offers in the middle of October, after which the search volume increases substantially throughout November.
Step 3: Personalize
Personalization can result in higher engagement rates. Use the customer's name and offer tailored deals whenever possible.
Step 4: Include links
Include links in the SMS message that make it easy for recipients to click on the link to see special offers and promotions. 
Remember to get all links whitelisted in advance to make sure that your SMS messages will not be blocked.
Step 5: Clear CTA (Call to Action)
A vague message can be confusing. Be direct about what action you want the recipient to take.
Step 6: Test and analyze
Conduct A/B tests on various elements like timing, content and CTAs. Use analytics to measure performance and adjust your strategy accordingly.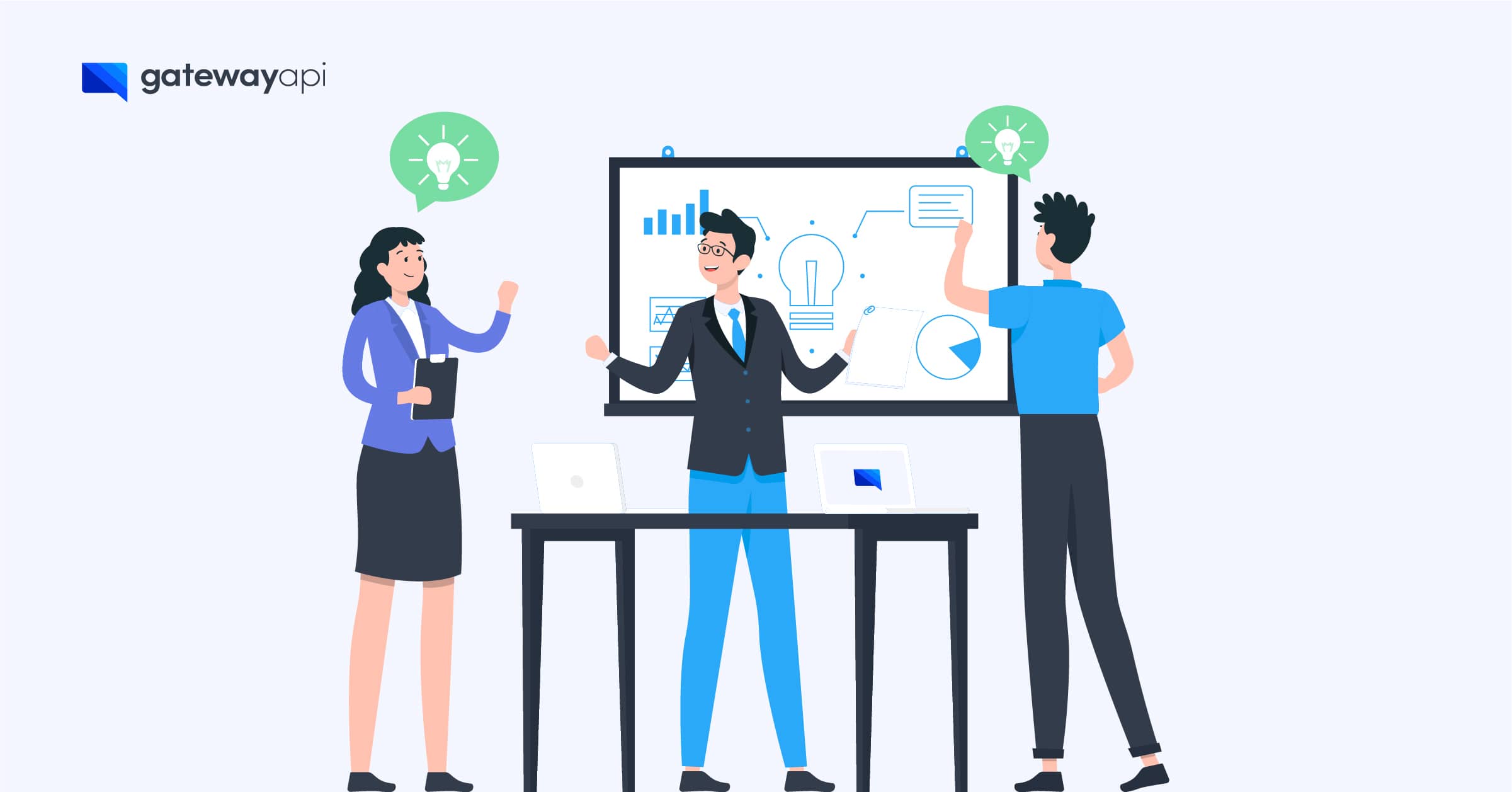 Creative ideas for SMS marketing campaigns
Limited-time offers
Create a sense of urgency by writing that a sale ends at a specific point in time. Usually midnight in a Black Friday context.
Scavenger hunt
Use SMS to send clues that lead customers to special deals on your website, buried on subpages and waiting to be found by your most loyal customers.
Social proof
Share limited stock updates or how many people have bought a particular item.
Bundle offers
Send exclusive package deals that are only available to SMS subscribers.
Scarcity alerts
Notify customers when a product is running out of stock that they have shown interest in. This increases the likelihood of impulse buys.
Early access
Grant SMS subscribers early access to Black Friday deals. A feeling of exclusivity can drive sales.
Gamification
Incorporate games or quizzes that can be accessed via a link in the SMS. Offer prizes like special discounts.
Instant conversions via keywords
Create a purchase flow where users can buy the item or gift card simply by replying with a specific keyword. In addition to making it extremely easy for the recipient to accept the offer, the recipient can also act impulsively, which should result in a higher conversion rate.
Regulatory Considerations
Remember that all SMS marketing activities must be in compliance with local regulations. For example, the recipients should have opted in to receive messages from you, and there should always be an option to opt out.
Black Friday facts
A bit of history as well as notable events related to Black Friday:
The term "Black Friday" originated in 1960s Philadelphia, coined by police to describe the chaos and traffic jams resulting from shoppers and tourists in the city.

Now a global shopping holiday, Black Friday marks the kickoff of the Christmas shopping season, often extending into "Black Friday Week" and "Cyber Monday."

In 2008, a Walmart worker in Valley Stream, New York, was tragically trampled to death during a Black Friday sale, prompting increased scrutiny and calls for improved safety measures.

Initially a U.S. tradition, Black Friday has gone global, with countries with countries all over the world participating, often with localized adaptations.
These facts offer just a glimpse into the complex and ever-evolving phenomenon that is Black Friday. Whether you personally love it or loathe it, there's no denying its significant impact on both consumers and retailers worldwide.
Summary
Key takeaways:
SMS marketing offers numerous benefits including high open rates, immediate reach and cost-effectiveness.

A well-crafted strategy involves audience segmentation, perfect timing, personalization, clear CTAs and performance analysis.

Creative campaigns can significantly drive engagement and conversions.
By integrating SMS marketing into your Black Friday strategy, you are tapping into a powerful channel with the potential to significantly boost sales and customer engagement. With careful planning and execution, SMS can indeed be your head start to a profitable Black Friday.
Global SMS Gateway
We have made it simple to implement SMS services into your business by offering some of the best prices worldwide as well as easy integration, world-class customer support, an intuitive interface and a rock-solid uptime of 99.99%. If you don't have an account yet, you can create a FREE account in less than two minutes here: Go to GatewayAPI or contact sales@gatewayapi.com.