How do I get my URLs whitelisted?
Learn more about our "link check" security feature, to avoid GatewayAPI accounts being abused, and learn how to whitelist URLs.
Why can't I send SMS messages with links?
It is possible to send links in SMS messages, but only after we have whitelisted the domains you want to link to.
We have set up the "link check" security feature to avoid GatewayAPI accounts being abused by sending messages that include spam, malicious links, phishing attempts, social engineering etc. This feature is enabled by default on all accounts.
The following applies for URL whitelisting
You can whitelist an entire URL, a domain or subdomain e.g. gatewayapi.com or maps.google.com (note whitelisting google.com will not whitelist this address due to the subdomain) or specific, static URLs such as gatewayapi.com/docs.
The domains for the links must be registered.
If it is a dynamic link, please point out the part of the link that is autogenerated.
A short description of the content of the SMS messages must be included.
The Sender ID that will be used must be included.
No personal names (e.g. Elisa, Alex etc.) as the Sender ID.
How can I get my URL whitelisted?
To make a URL whitelist request, simply:
Step 1: Go to "Settings" and choose "URL whitelist"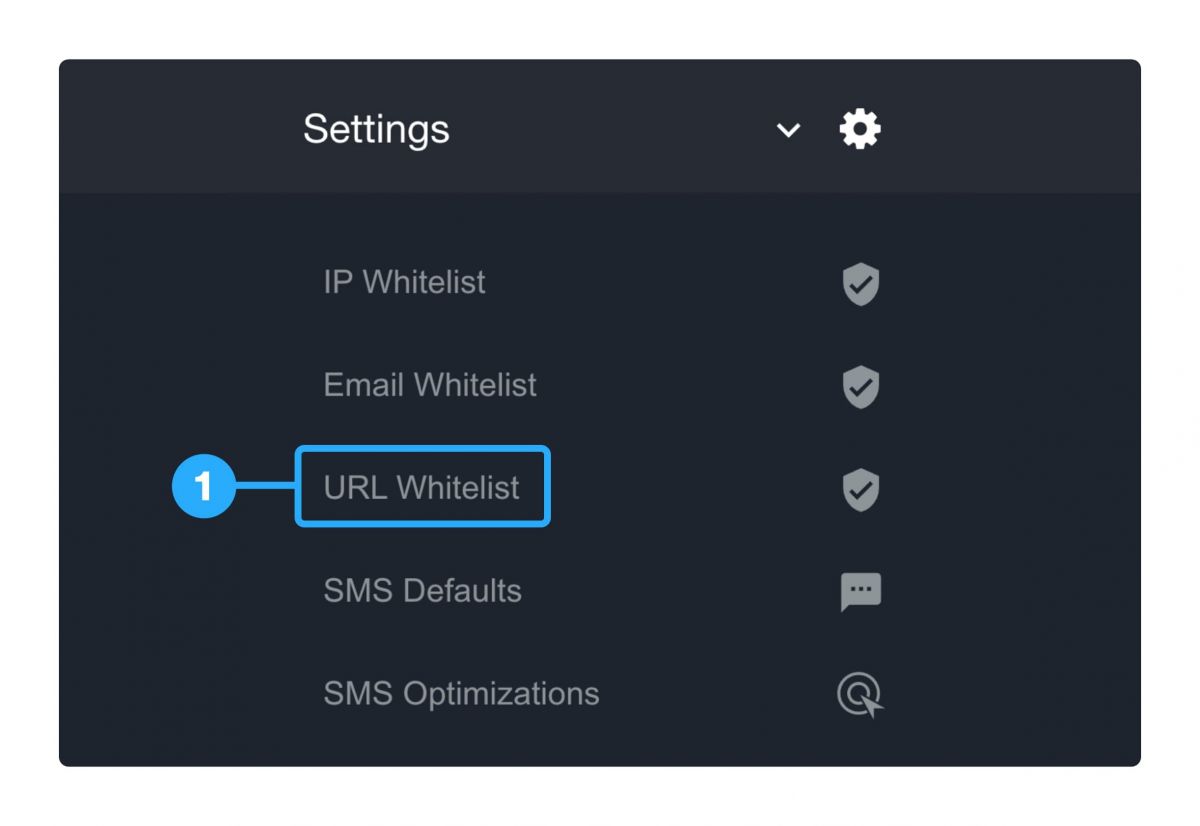 Step 2: Add a URL and a description of how you want to use the link and for what purpose, so we can review your request (typically within one working day).

Note:
We do not approve shortened links, e.g. links from Bitly, TinyURL, Goo.gl, Rebrandly, Cuttly etc.
Can I whitelist subdomains?
Yes, we require, however, that you make a request for each subdomain.
Depending on your use case for the subdomain, you can contact our support team, if you have a large amount of links/subdomains that you need whitelisted.
Contact our support team