7 Ways to Use SMS to Improve Your Customer Satisfaction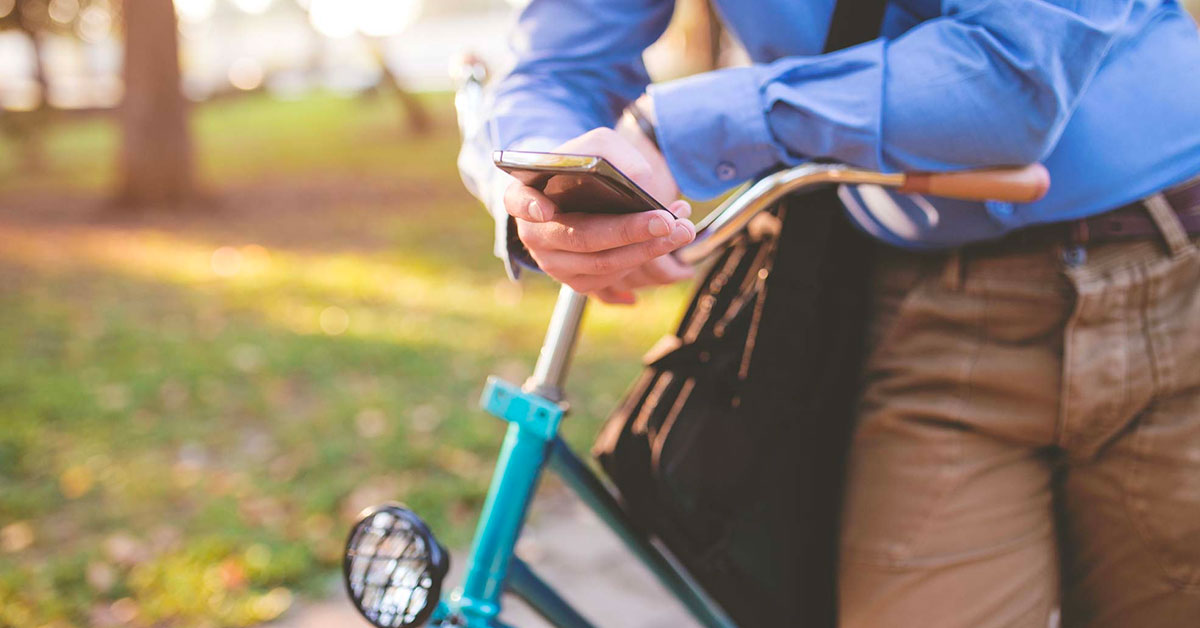 Have you implemented SMS technology in your communication with your customers but still need a couple of ideas on how to get the full potential out of A2P SMS messages?
We have gathered seven examples on how to improve your customer satisfaction by using SMS messages in various ways – as well as how not to use them! The right set up will enhance your customers' experience and consequently give you more loyal customers and a competitive advantage.
I: Communicate information quickly
For the vast majority, the mobile phone has become an extension of the arm, which has made SMS messages a quick and reliable way to communicate important information to your customers right here and now. Studies have shown that a total of 98% of SMS messages are read and 90% of them are read within 3 seconds (source: Mobile Intelligence Review: Edition 2, by Dynmark.com). Basically this means that the SMS technology is an extremely effective tool to get your customers attention – especially today where people are bombarded with information wherever they go. Compared to email there is a notable difference: The same study shows that only 20% of emails are opened and many of them end up in separate inboxes that your customers most likely don't read as often as the main inbox.
II: Use two-factor login to add an extra layer of security
Cybercrime is on the rise, which puts increasing demands on security. One of the ways to heighten the security of your system is by using two-factor login. It works like this: When a customer wishes to login to a system on a new device, a code is generated and automatically sent by SMS. The user receive the code on his mobile phone and must enter it before he can login. This dramatically reduces the risk that a hacker can gain access to the user's account. Read more about how to set it up here: Two-factor login with one-time SMS code.
In the long run it will make your customers feel safer about using your system and reduce the number of abused accounts – We'll bet that your support department will appreciate this as well.
III: Keep customers updated on progress
SMS messages can be used to keep customers continuously updated on something that is important for them. Used correctly, it can be a very positive surprise for them to receive the right information, the right place and time.
Many companies are already very good at this. We recently travelled with one of the major airline companies in Scandinavia. We arrived at the airport and wanted something to eat and relax prior to departure. The plane was scheduled to depart 1,5 hours later but there wasn't any information on the flight information screens. When checking our phones, we noticed we had received an SMS from the airline company that provided us with gate number as well as an updated departure time. Satisfied, we found some food and a comfortable chair near the gate. Afterwards we received about three additional messages informing us of new departures times and boarding times (of course later than originally planned). Overall, it made the experience just a little bit easier which goes a long way when it comes to airports.
Additionally, many webshops today have implemented SMS communication to send information on process and delivery status, which can be achieved by integrating our code in the order management system.
IV: Enhance customer clubs with SMS
SMS messages can be used to create loyal customers and maintain customer clubs by e.g. sending special promotions, updates etc. to selected customers via SMS. To work properly it requires a solid customer list that is segmented. You can set it up by integrating our code in your CRM system or by using our WordPress plugin.
V: Use SMS to get quick feedback from your customers
You can use SMS to get a quick feedback from your customers on how they perceive your company and your service. This can be done by sending an SMS that encourages the customer to rate your company's service on a scale from 1-5. The only thing the customer needs to do is to reply with the number he feels corresponds to the service he got. This has the potential to raise meagre feedback rates to double digits rates and give you a better idea of how satisfied your customers are.
VI: Make sure your customers don't miss an important appointment
Hate when clients miss their appointment?
An easy way to considerably reduce the number of missed appointments is by setting up a system that reminds the customers of the appointment by sending an SMS the day before as well as a couple of hours before the appointment. This will save you money, spare customers the frustration as well as help ensuring that your customer-client relation is not hurting from multiple missed appointments.
VII: Extend your customer service to include SMS as well
Instead of emails, SMS can be used by your support staff to communicate directly with your customers. This will make it easier for the customers to respond to messages from the support staff. It will also give the customer the impression that you are willing to go the extra mile to ensure they get the help they need. Learn how to set it up with Zendesk.
A couple of do's and don'ts
We hope this post has inspired you to get thinking on how you can use SMS communication in similar ways to enhance your customer satisfaction.
It is important though to use these tips in a balanced way that make sense for your business. Right now, SMS is a strong communication tool but if it stops being relevant, e.g. by misuse, it will be become weakened. Likewise, it is important that customers can easily unsubscribe to an SMS service, e.g. by replying "STOP" and that it is clear from the beginning that they will receive SMS messages from you when they sign up.
Frequency as well as timing should also be taken into consideration. We recommend that you don't send more than 4-5 promotional SMS messages every month. Think about what your customers prefer and look at unsubscribe rates. If they are too high, you are probably sending too many SMS messages.
If you have users in different timezones, we recommend that you use a system that adapts to their time zones so you don't text them early in the morning, late in the evening or perhaps in the middle of the night!
On that note, we will leave you to it.
Enjoy!
Global SMS Gateway
We have made it simple to implement SMS services into your business by offering some of the best prices worldwide as well as easy integration, world-class customer support, an intuitive interface and a rock-solid uptime of 99.99 %. If you don't have an account yet, you can create a FREE account in less than two minutes here: Go to GatewayAPI or contact sales@gatewayapi.com.