Why SaaS Companies Should Consider Adding SMS Capabilities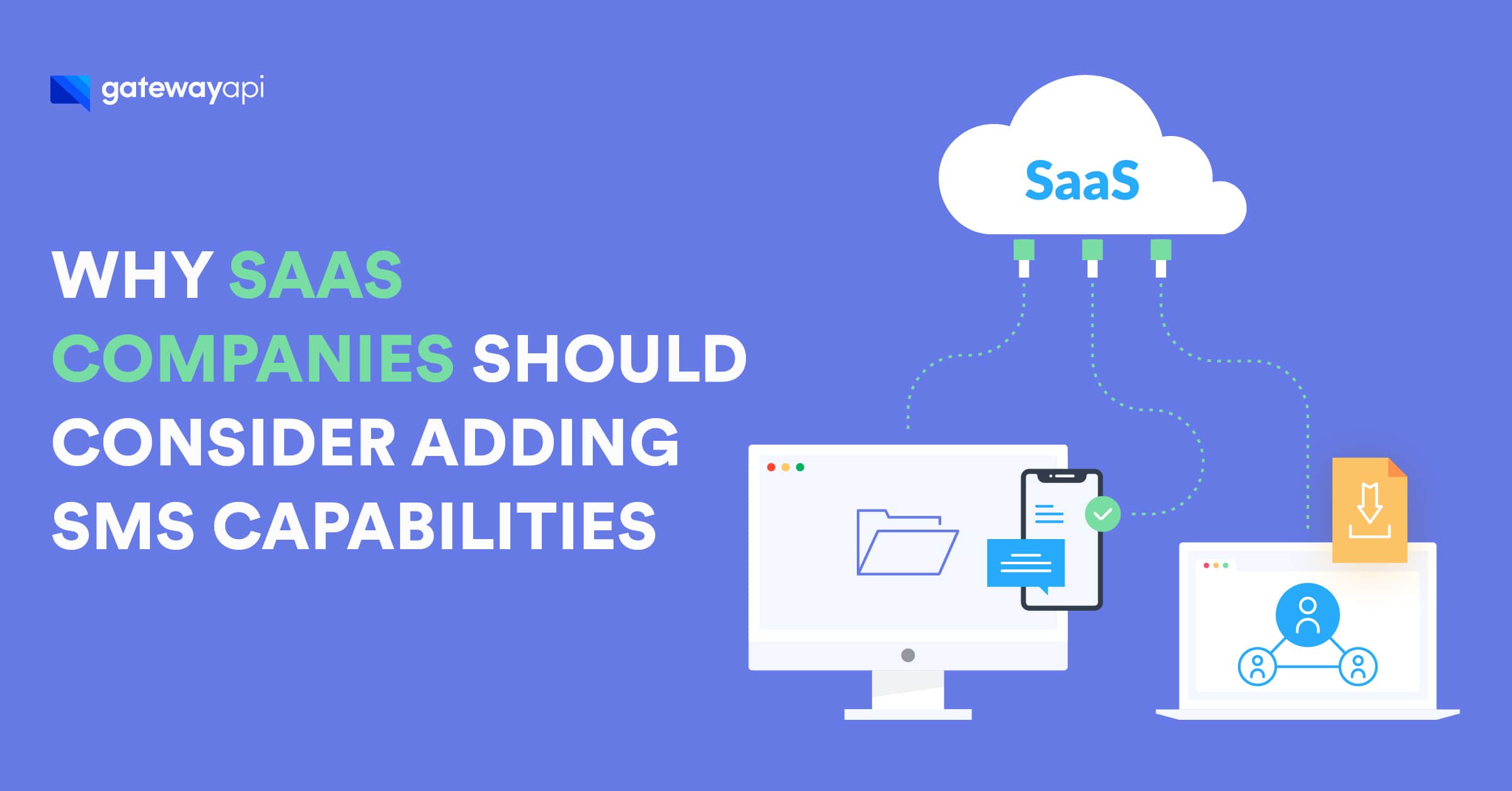 Are you considering implementing SMS technology into the software that you provide to your customers? 
There are numerous benefits of doing so. 
One key advantage is the ability to offer your customers the possibility of sending and receiving text messages directly through your software service. This can be useful for a variety of purposes, such as sending alerts or notifications to users, conducting two-factor authentication or allowing end users to communicate with customer support via SMS.
In all of the SaaS customers examples we describe in this blog post, the ones who actually send the SMS messages are the customers of our customers, as seen in the infographic below with a restaurant booking system as an example of an SaaS service.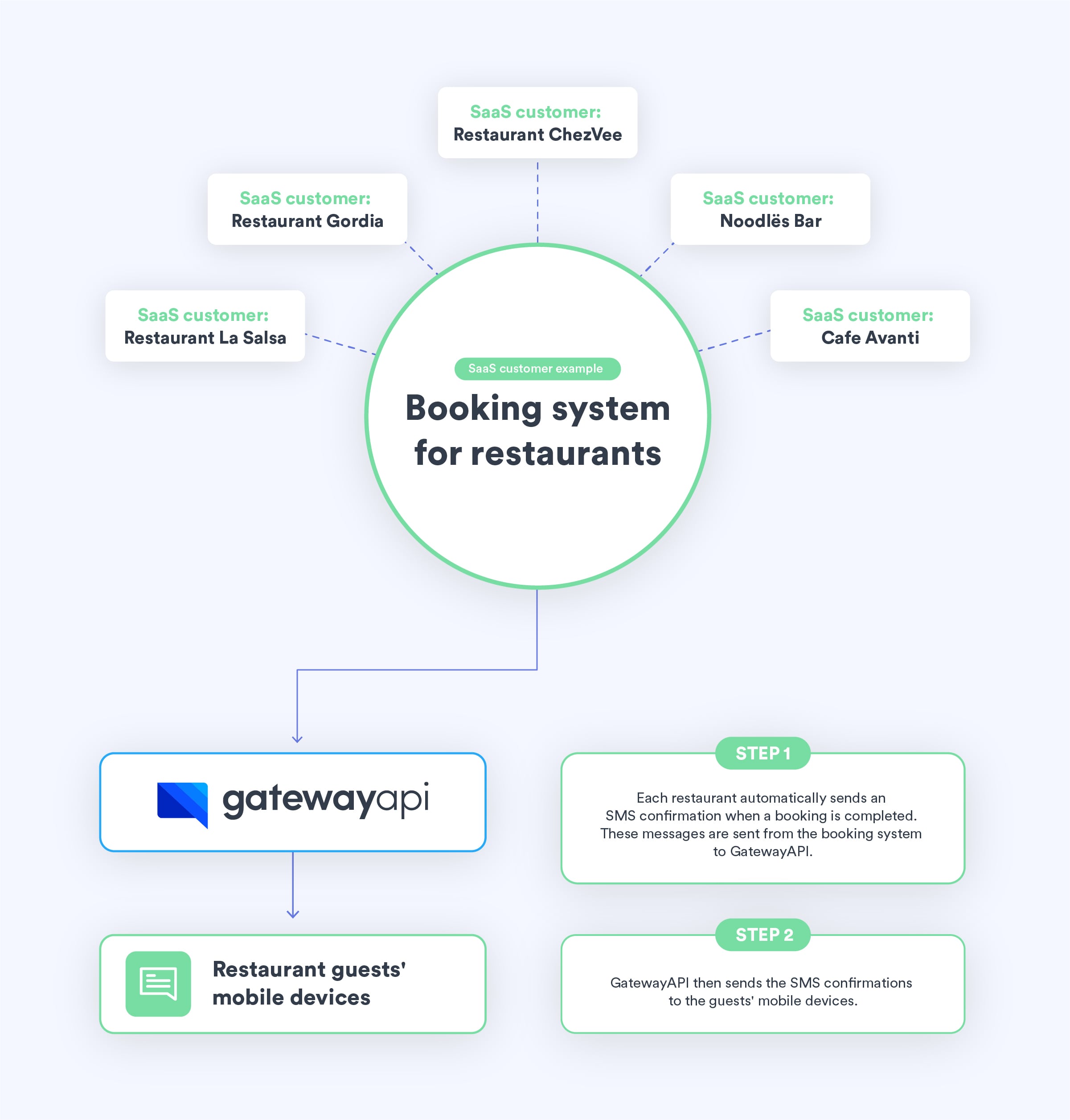 The benefits for a SaaS company of integrating with an SMS API
SMS can be a substantial recurring revenue stream for your SaaS company as it allows you to offer a valuable service to your customers, which you can charge them for. By adding an adequate additional charge per SMS, you will be able to create a lucrative business model where the more SMS messages your customers send, the more money you will earn. 
Just how valuable SMS messages can be becomes clear when you take a closer look at the technology:
SMS messages provide the opportunity to deliver valuable information that is compatible with all phones and telecom operators. In addition, SMS messages can reach people without data coverage and those who have opted out of push notifications.
Fast delivery within 3-8 seconds.
High open rate, with approximately 97% being opened and read within 3 minutes.
High click-through rate on links in messages.
Possibility of personalized communication.
Possibility to create dialogue with the end customer via two-way communication using virtual numbers and keywords.
The benefits of SMS communications for SaaS customers
There are a variety of ways you can make use of the SMS services that are made available when you integrate with our SMS API. You just need to think about what makes sense for your product, e.g. automatic reminders for booking systems. We've included some examples below that have proven time and time again to create excellent results for SaaS customers.
Improved communication with customers: SMS can be used to send important updates, alerts, and notifications to end customers in real-time.

Increased customer engagement: SMS can be used to send promotional messages and offers to end customers, which can help increase customer engagement and drive sales.

Enhanced customer support: SMS can be used to provide customer support and handle customer inquiries, allowing companies to respond to customer needs more quickly and efficiently. This will also increase customer loyalty.

Improved appointment scheduling and reminders: SMS can be used to send appointment reminders and confirmations to end customers, which can help to reduce no-shows and improve customer satisfaction.

Enhanced security: SMS can be used to send two-factor authentication codes to end customers, improving the security of their accounts and providing protection against unauthorized access.
Evidently, SMS can be a major recurrent revenue stream for your SaaS company because it allows you to offer a valuable and convenient service to your customers and charge for it on a recurring basis.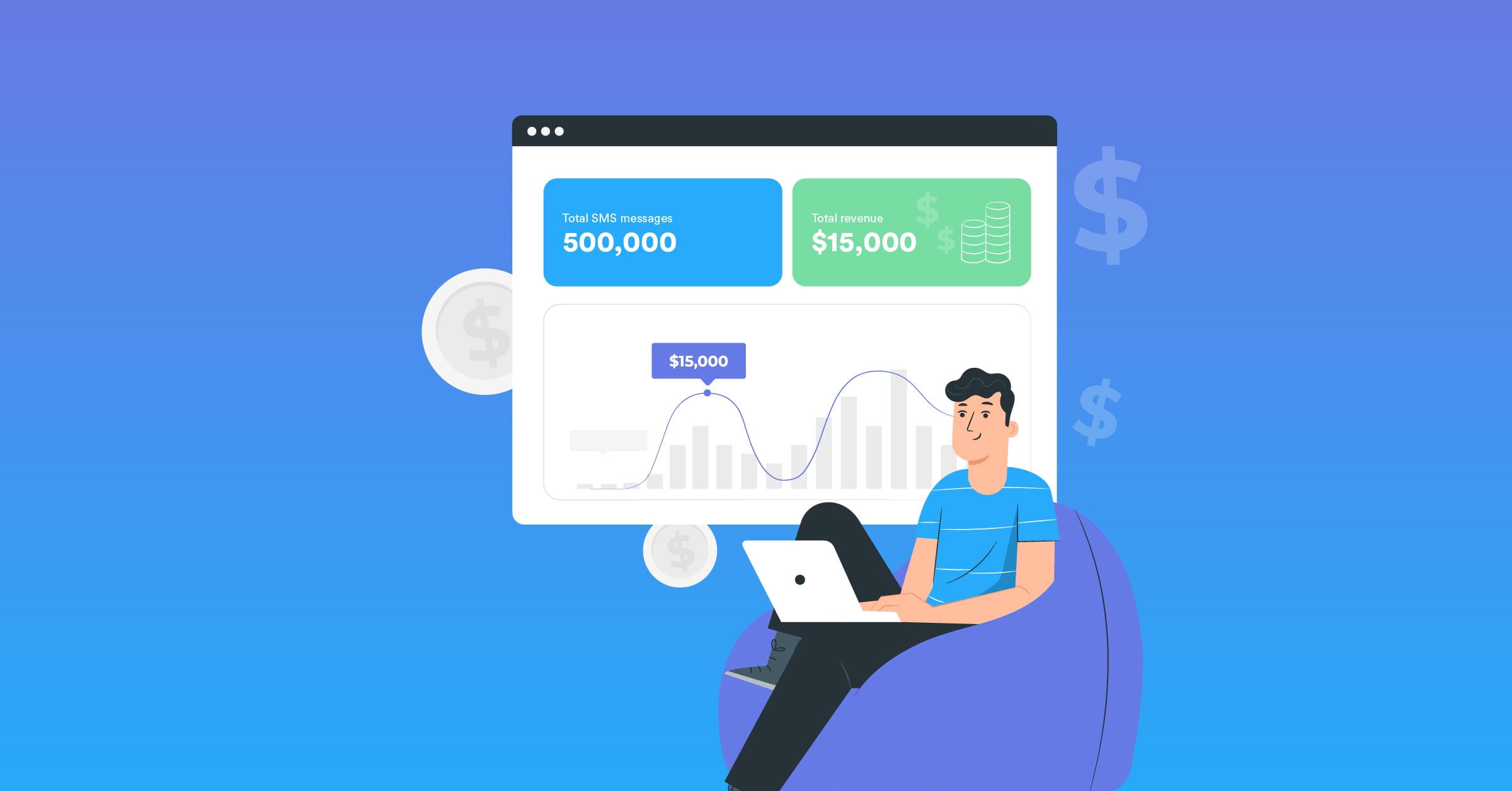 Why GatewayAPI is the preferred SMS partner for SaaS companies
At GatewayAPI, we have made it incredibly easy to connect your system with our APIs. You can choose the coding language that is best suited to your needs, which means that whether it is a solution in Java, C#, PHP, Python, Node.js etc. you are working with, you can easily integrate with us. Furthermore, our documentation is detailed and comprehensive and has many examples included. Lastly, we also offer several different SMS APIs you can use.
When speaking to our SaaS-customers, the first thing they highlight is almost always our documentation. Additionally, many of them highlight the following benefits of teaming up with GatewayAPI:
Complete GDPR compliance that is supported by an

annual ISAE 3000 auditor's statement

and the option to choose our

.eu setup

as well as Secret Class

. Your data security is therefore covered when you choose GatewayAPI as your supplier. 

High uptime and robustness of the system. Be more or less certain that your customers can always send out messages when they need to.

Scalable and long-lasting. No matter how big your business gets or how many countries you expand to, GatewayAPI can match your needs. 

GatewayAPI offer the whole package in terms of add-on services, including virtual numbers and keywords, HLR-lookup and email to/from SMS.

Rapidly evolving with new features and capabilities all the time. 

A variety of

security features

to protect you from misuse of your account. However, we do always recommend following

best practices

when it comes to the security of your SaaS service.

Fantastic support. Our average response time is less than 20 seconds on the support chat with a satisfaction rate of 98%. This is a huge advantage when supporting your customers in relation to SMS features where you need to get it resolved as quickly as possible.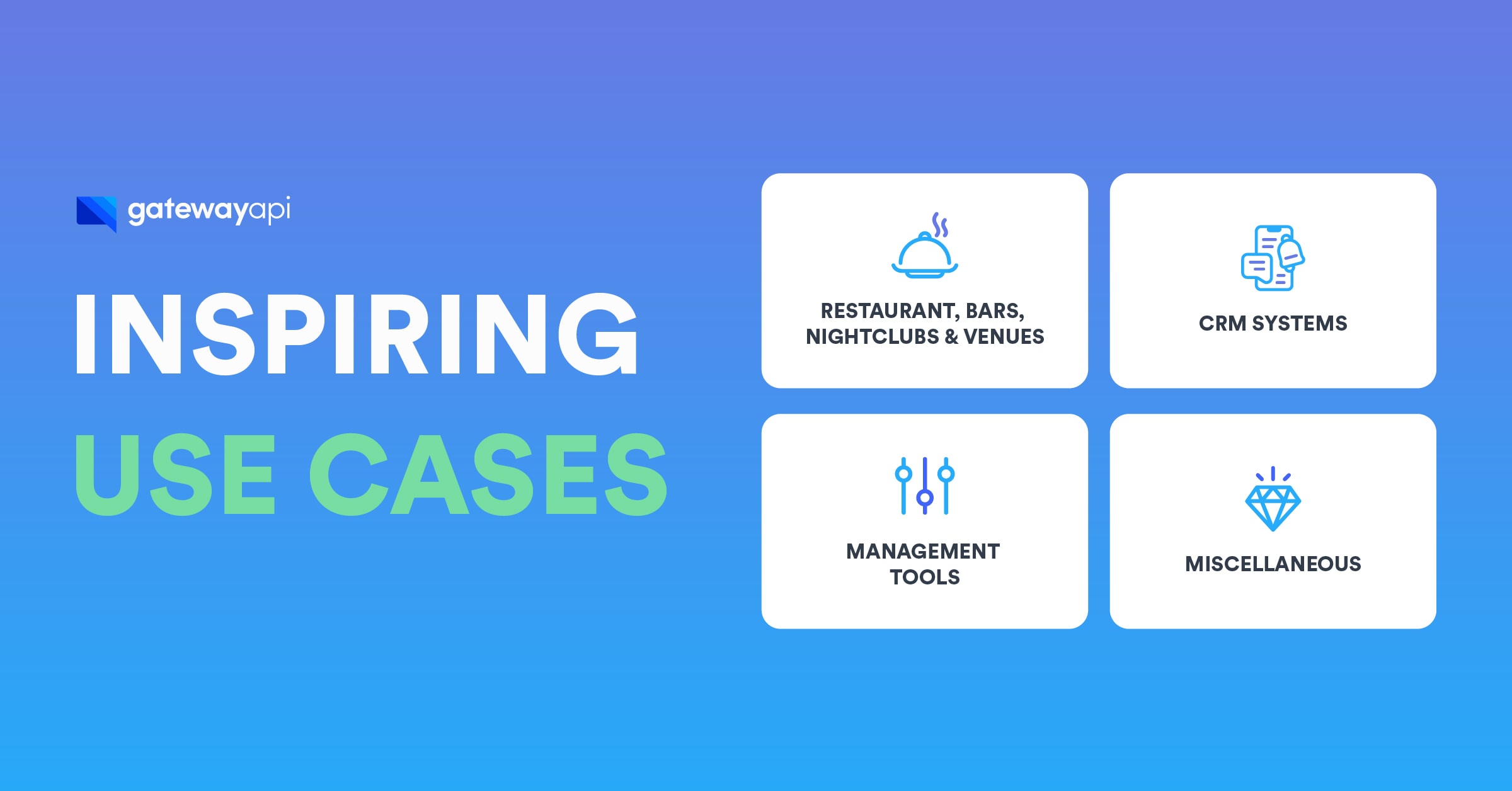 Inspiring use cases 
Having thousands of customers worldwide also means that we have seen it all – everything from restaurant booking systems to management software for nightclubs.
In the customer examples below, there are numerous ways that our SMS services are used to provide a better service.
Restaurant, bars, nightclubs & venues
Restaurant management software included with a booking system with SMS confirmations and reminders prior to appointments. 

Checkout and food ordering systems for takeaway restaurants with SMS confirmations as well as SMS updates.

Management system for nightclubs with the ability to send SMS marketing campaigns for upcoming events and offers.

Management software for music venues with the ability to send SMS promotions and news about upcoming events. 
CRM systems
CRM systems for craftsmen with two-way SMS communication in relation to appointments and reminders. 

CRM systems for car repair shops with SMS reminders as well as two-way SMS communication in relation to appointments. 

CRM system for car dealers with two-way SMS communication with customers and car-owners interested in selling their cars.
Management tools
Management software for the healthcare industry, e.g. private hospitals, medical centers and dental clinics where SMS is used for appointment confirmations and reminders.

Booking and POS-system for the service industry with SMS confirmations and reminders prior to appointments. 

Management software for car rental services with SMS communication in relation to the car rental. 

Sport club management software with the ability to send information and updates to members via SMS.
Miscellaneous
Support solutions that offer two-way SMS communication with customers.

IT security solutions where end users can opt-in for receiving SMS alarms.

Digital finance services with SMS communication with end users.

Logistics management software with SMS updates to the person receiving a package.

E-commerce checkup systems with abandoned cart SMS messages and the possibility to send SMS messages to customer clubs.

Communication software for universities and other educational institutions where admins can send urgent SMS updates, e.g. when classes are canceled. 
In conclusion, integrating with an SMS API can provide numerous benefits and can be a major recurring revenue stream. Our team is ready to advise you on how SMS can be used specifically in your SaaS company. Simply reach out to them on the support chat or write to success@gatewayapi.com.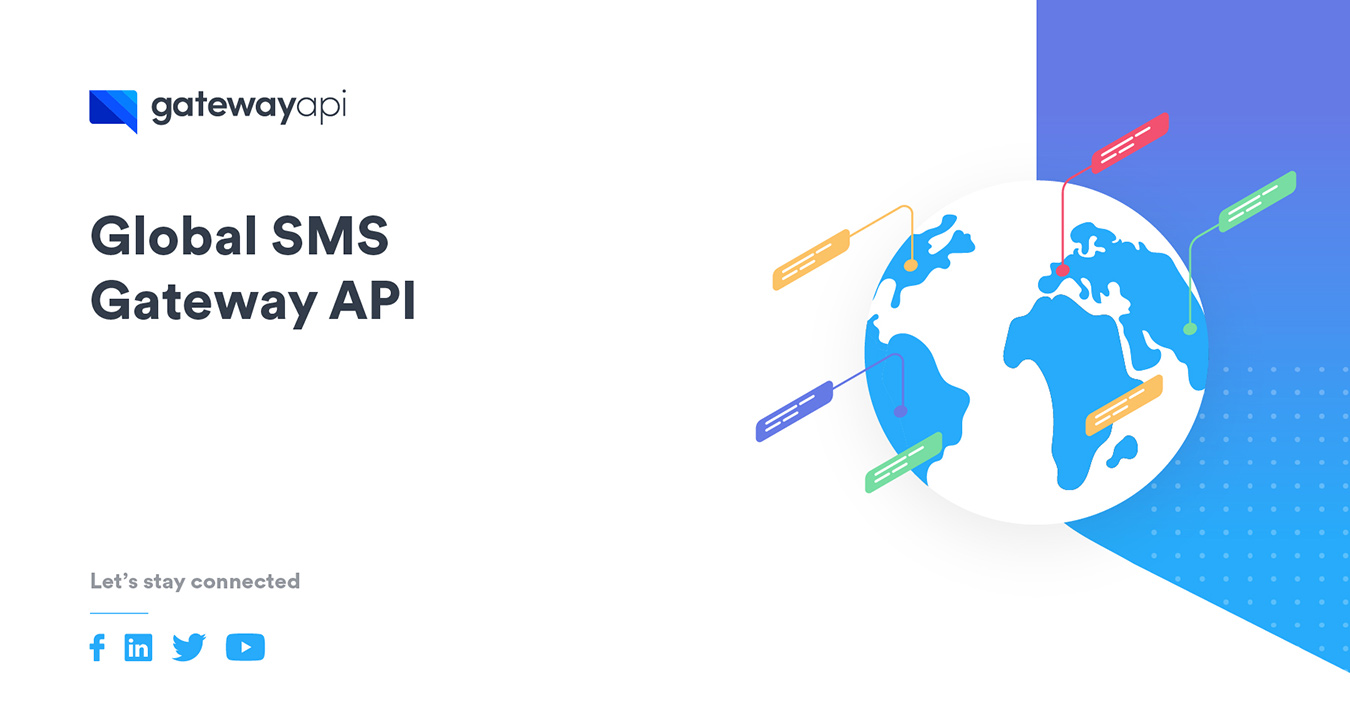 Global SMS Gateway
We have made it simple to implement SMS services into your business by offering some of the best prices worldwide as well as easy integration, world-class customer support, an intuitive interface and a rock-solid uptime of 99.99%. If you don't have an account yet, you can create a FREE account in less than two minutes here: Go to GatewayAPI or contact sales@gatewayapi.com.